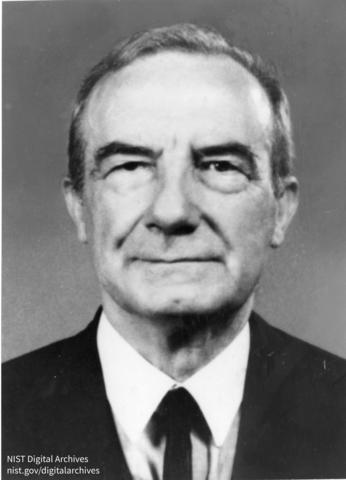 If you have ever discovered a useful library book in the QA to QC shelf number range (Mathematics, Astronomy, and Physics), you have NIST's Aristide Fanti to thank. Fanti was born in Capri, Italy in 1868. He received his Ph.D. in mathematics from the University of Pavia, near Milan, and taught mathematics and languages (he was fluent in Italian, English, German, and French) before training in library science at the University of Parma. Fanti immigrated to the United States in 1904, and was hired by the Library of Congress that same year. At the time, the Library was creating its own book classification system, a method to arrange books in the library by subject in a logical, hierarchical manner. Fanti was charged with developing the classification for the sciences, from QA to QC. The Library of Congress Classification System is now used by almost all academic and research libraries in the United States.
Aristide Fanti came to NIST in 1910; he was NIST's first librarian. Out of a simple collection of scientific books he created a full-service research library to support the wide-range of NIST research projects. In addition to his accomplishments in library science, he also remained interested in language studies. He was a prolific contributor to the development of the international auxiliary language Interlingua.
Fanti retired from NIST in 1938 and passed away in 1949.