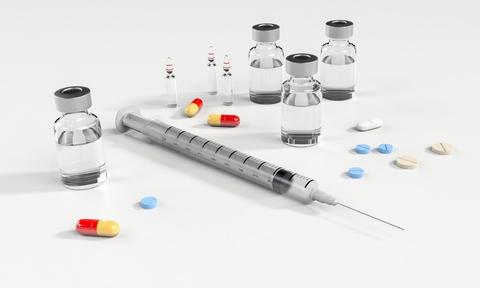 The Organization of Scientific Area Committees for Forensic Science (OSAC) has approved the Standard Guide for Sampling Seized Drugs for Qualitative and Quantitative Analysis for inclusion on the OSAC Registry. This registry serves as a trusted repository of high-quality, science-based standards and guidelines for forensic practice.
OSAC, which is administered by the National Institute of Standards and Technology (NIST), is working to strengthen forensic science by facilitating the development of discipline-specific, science-based standards and guidelines for a broad array of forensic disciplines. To be posted to the OSAC Registry, standards and guidelines must have been developed using a consensus-based process and must pass a review of technical merit by forensic practitioners, academic researchers, statisticians and measurement scientists.
The American Society for Testing and Materials (ASTM) E2548-11e1: Standard Guide for Sampling Seized Drugs for Qualitative and Quantitative Analysis covers minimum recommendations for sampling seized drugs in a forensic chemistry laboratory. The document discusses the difference between statistical and non-statistical sampling of a population and lists factors to consider when designing a sampling strategy. It also outlines procedures for random sampling and provides recommendations on appropriate reporting based on sampling strategies.
The Seized Drugs Subcommittee began routing this standard through OSAC process in 2015. More recent versions of this standard are also available through ASTM.
"This document will raise awareness of the importance of sampling procedures in the seized drugs laboratory," said Sandra Rodriguez-Cruz, who chairs OSAC's Seized Drugs Subcommittee. "That includes everything from implementation and execution, to communicating sampling protocols, to implications for the customer receiving the results." She added that ASTM will continue working to improve this guide, and will consider feedback and suggestions received from the forensic community, statisticians, and attorneys.
The Seized Drugs Subcommittee has submitted two additional ASTM documents for potential inclusion on the OSAC Registry: A Standard Practice on Quality Assurance for Seized Drugs Laboratories, and A Standard Guide on Analysis of Clandestine Drug Laboratory Evidence. These standards are still working their way through the review process.
OSAC does not have authority to enforce standards. However, by placing standards on the OSAC Registry, OSAC promotes their adoption by forensic science service providers. The goal of OSAC and its 550-plus members is to facilitate the development of science-based standards for each of 25 distinct forensic science disciplines and to promote their widespread adoption.

For more information about OSAC, and to be notified of upcoming public comment periods, please sign up to receive our monthly newsletter.