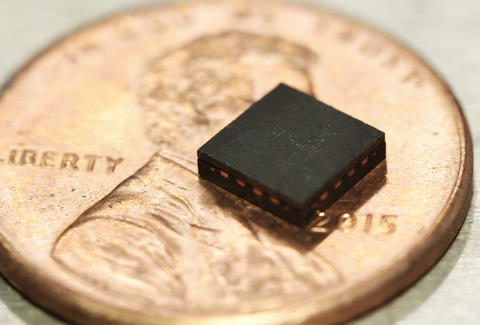 Sometimes lab research leads to a discovery that's commercially viable enough to start a company. But for scientists with little business experience, making the jump to the private sector can be intimidating without support. In an effort to address this issue, the National Institute of Standards and Technology (NIST) has partnered with the Maryland Technology Development Corporation (TEDCO) to award a new round of N-STEP grants, which support early-stage entrepreneurs in ways that other grants do not. 
N-STEP, or the NIST Science and Technology Entrepreneurship Program, is a collaborative effort between NIST, which funds the grants, and TEDCO, which selects the awardees. Five new companies have recently received N-STEP grants, each of which provides $112,000 to former NIST employees or associates to develop their inventions for the market after they leave government service. 
"We designed the program to give these new entrepreneurs a step up by offering not only funding, but mentoring and coaching to enhance their chances of success," said Willie E. May, Under Secretary of Commerce for Standards and Technology and NIST director. "This effort directly relates to NIST's mission to promote U.S. innovation and industrial competitiveness. N-STEP uses NIST technology, talent and resources to spawn successful technology-based businesses."
One of the companies funded in the latest round is N5 Sensors, Inc. of Rockville, Md., whose CEO, Abhishek Motayed, said the grant can help a company reach its ultimate goal of commercialization. 
"To commercialize a product, you need more than R&D—you need to actually build a product to show to customers," Motayed said. "N-STEP gives us the flexibility to invest in crucial things that are not part of R&D, like developing prototypes that showcase our technology. It empowers me to make decisions."
Decision-making is all in a day's work for a CEO like Motayed, whose company already employs five people developing tiny chip-sized sensors for monitoring air quality. But in addition to the funding it provides, N-STEP also requires training to help inventors get familiar with the nuts and bolts of commercialization, something Erica McJimpsey of McJimpsey Biotechnologies in Macomb, Ill., has found invaluable.
"Through the N-STEP application process, I learned more about entrepreneurship and product commercialization than anything else," said McJimpsey, who during her postdoctoral fellowship at NIST discovered a more sensitive and accurate test for the detection of prostate cancer. "I'd never performed a market analysis or written a business plan, but I had to develop one for this grant. So, for the next five years I have a business strategy. I know the funds needed for each stage in product development and I'm not going into business unequipped for the entire process."
N-STEP also pairs nascent companies with mentors who can guide a business's development or allows them to bring in a program manager they already know and compensate them with a portion of the funds. Motayed said that, for a startup, the grant was a big deal.
"It's a multiplier. If you use it right, you can get more out of it," he said, adding that N5 Sensors had been looking to hire a full-time scientist for the upcoming year. "We interviewed several candidates and were able to move faster once we got the grant."
NIST scientists who apply would need to leave government service before becoming eligible. For more information, including citations of the five companies that have received N-STEP grants recently, see TEDCO's news story.