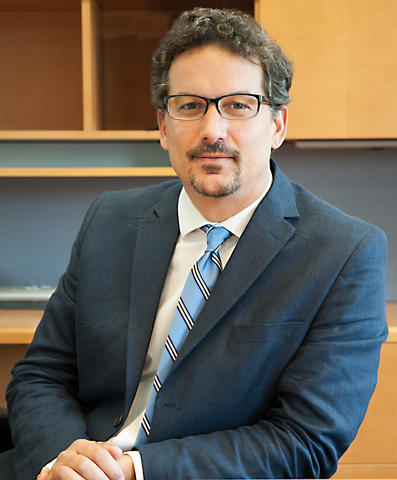 For James Kushmerick, who became the deputy director of CNST on Oct. 3, joining the Center "feels like I'm getting back to my roots."
In 1994, Kushmerick was finishing up a bachelor's degree in chemistry at the University of Delaware when he heard a talk that changed his career path. A researcher visiting the chemistry department, Paul Weiss of Penn State, extolled the wonders of using scanning tunneling microscopy to study individual atoms and molecules on surfaces.
"It was the first time that I had been exposed to those ideas, and it was just really kind of amazing," recalls Kushmerick. "I had to play in that field, it was just so cool," he says. Cool enough that instead of pursuing a course of study in analytical chemistry, he chose to earn his PhD with Weiss, combining chemistry with his newfound interest in nanotechnology.
By the time Kushmerick joined NIST's Surface and Microanalysis Science Division in 2005 as a chemist studying how groups of molecules might be used as nanoscale electronic components, he had conducted research in nanoscience at both Sandia National Laboratory and the Naval Research Laboratory. In 2013, he became deputy chief of NIST's Materials Measurement Science Division, which covers a wide breadth of research but has only a small program in nanoscience.
With the new appointment at CNST, "I'm excited to be focusing on nanotechnology again," he says. "It's not only going to challenge me to be working on nanoscience and nanotechnology in this bigger arena, it will be wonderful to work with all the great people at CNST."
When he's not pondering the nanoscale, Kushmerick scales the rocks at nearby Sugarloaf Mountain and Seneca Rocks in West Virginia. This summer he went rock climbing and hiking at Yosemite and Glacier National Park with his girlfriend and his three children, ages 16 to 19.