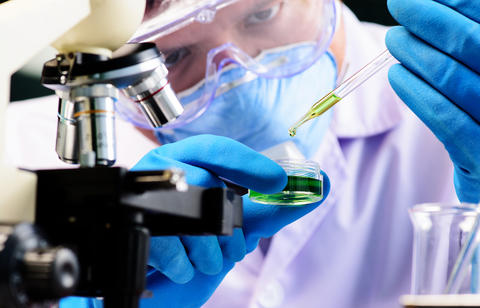 Today, the Organization of Scientific Area Committees (OSAC) for Forensic Science announces the addition of the International Organization for Standardization (ISO) and International Electrotechnical Commission's (IEC) 17025:2005 General Requirements for the Competence of Testing and Calibration Laboratories to the OSAC Registry.
 
OSAC, which is administered by the National Institute of Standards and Technology (NIST), is working to strengthen forensic science by facilitating the development of discipline-specific, science-based standards and guidelines for a broad array of forensic disciplines. To be posted to the OSAC Registry, standards and guidelines must have been developed using a consensus-based process that includes public comment and must pass a review of technical merit by forensic practitioners, academic researchers, statisticians and measurement scientists.
ISO/IEC 17025:2005 specifies the general competency requirements for conducting laboratory tests and calibrations, including sampling, using standard methods, non-standard methods, and laboratory-developed methods.
This document applies to all organizations performing tests or calibrations, including first-, second- and third-party laboratories, and laboratories that conduct tests or calibrations related to product inspection and certification.
Scott Oulton, chair of the OSAC Chemistry/Instrumental Analysis Scientific Area Committee, led the formation of an interdisciplinary subcommittee including members from throughout OSAC that reviewed and approved ISO/IEC 17025 to the OSAC Registry. In September, the OSAC's Forensic Science Standards Board provided the final approval to list ISO/IEC 17025 on the OSAC Registry.
"While this standard is already widely implemented in the domestic and international forensic science community, the interdisciplinary subcommittee believed this standard should be added to the OSAC Registry to broaden its impact," Oulton said.
Oulton said that including ISO/IEC 17025 on the OSAC Registry will broaden its impact by:
Promoting and facilitating technical competence and valid test and inspection results 
Encouraging all laboratory-based forensic science service providers, regardless of size, to implement the standard
Motivating smaller laboratories to seek the funding and personnel they need to implement the standards.
ISO/IEC 17025 is very broad in that it applies not just to forensic laboratories, but to all testing and calibration laboratories. Accrediting bodies customize the application of ISO/IEC 17025 to forensic laboratories by applying forensic-specific supplemental standards and documents.
"17025 really serves as an umbrella standard that many of OSAC's other approved standards and guidelines can fall under when laboratories engaged in the practice of forensic science approach the accreditation process," said Mark Stolorow, director of OSAC affairs. "The OSAC Registry is positioned to serve as the one-stop shop for approved standards and guidelines in the forensic science industry."
Sign up for e-mail updates on the latest developments from the OSAC and Forensic Science News.