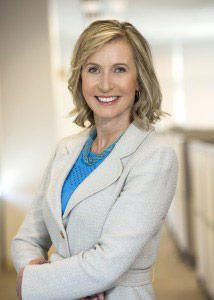 Under Secretary of Commerce for Standards and Technology and National Institute of Standards and Technology (NIST) Director Willie E. May has appointed Patricia A. (Patty) Hatter to a four-year term on the NIST Information Security and Privacy Advisory Board (ISPAB).
Patty Hatter is vice president and general manager of the Intel Security Group Professional Services organization. She recently transitioned from the role of Intel Security CIO, and prior to that was the vice president of Operations and CIO at McAfee. She has overall responsibility for leading the Professional Services organization and expanding numerous services within Intel Security.
Hatter has more than 20 years of experience leading all parts of the business, from sales and service to operations and IT, at several Fortune 500 companies. She has received numerous awards, including the 2016 Judges' Choice Winner for Bay Area CIO of the Year from the Silicon Valley Business Journal and San Francisco Business Times.
Hatter joined Intel in 2011 with the acquisition of McAfee Inc., now a wholly owned subsidiary that operates as the Intel Security Group. She earned bachelor's and master's degrees in mechanical engineering from Carnegie Mellon University.
The ISPAB was created in 1987 to advise NIST, and its responsibilities were expanded by the Federal Information Security Management Act (FISMA) of 2002 to include advising the Secretary of Homeland Security and the director of the Office of Management and Budget on issues pertaining to federal government information systems. The statutory objectives of ISPAB include identifying emerging managerial, technical, administrative and physical safeguard issues relative to information security and privacy. ISPAB's responsibilities include review of proposed standards and guidelines developed by NIST.
Hatter's appointment fills a vacancy under the membership category described in the ISPAB charter as "four members from outside the Federal Government who are eminent in the information technology industry." Hatter's term runs until August 2020. The full list of board members can be found on the ISPAB membership page.
The next ISPAB meeting will be held from October 26-28, 2016, at the NIST campus in Gaithersburg, Maryland. ISPAB meetings are open to the public. For more information, please visit the ISPAB website.