Guided in part by strategies and procedures developed by the National Institute of Standards and Technology (NIST) for creating effective and affordable community resilience, the city of Fort Collins, Colorado, is making a commitment to "deal with prospects of future weather- and climate-related challenges that put our community at greater risk," according to Mayor Pro Tem Gerry Horak.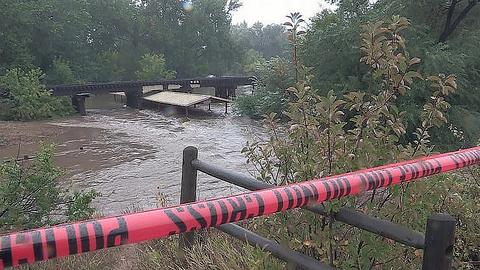 In a blog posted recently by the National League of Cities, Horak cites the city's experience with major floods in 1997 and 2013, a wildfire in 2012 and a 2014 study showing that the number of extremely hot days in Fort Collins has increased over 20 years. "Heeding the warnings, we are in the midst of comprehensive resilience planning efforts and taking actions to improve the quality of life and avoid the loss of lives and livelihoods," he said.
Fort Collins is one of the first communities to incorporate the full NIST six-step planning process—as detailed in NIST Special Publication 1190, Community Resilience Planning Guide for Buildings and Infrastructure Systems—into its resilience efforts. Other municipalities, counties and states are in various stages of using the guide to update or improve their comprehensive plans for resilience. The guide was developed with extensive private- and public- sector input and released in October 2015.
Horak references the NIST guide's process of setting performance goals for vital social functions and supporting buildings and infrastructure systems while providing a comprehensive method to align community priorities and resources with resilience goals. He said, "This vision fits Fort Collins' commitment to the triple bottom line – to consider the impacts of policies and regulations on the economic, environmental and social health of the community.... Importantly, this plan will be integrated with other community planning efforts."