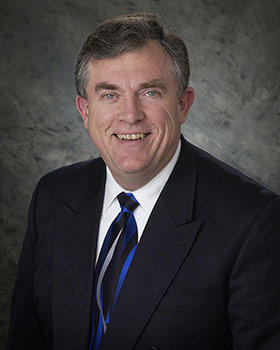 James R. Harris, president, J.R. Harris and Co. (Denver, Colo.), has been appointed by Willie E. May, under secretary of commerce for standards and technology and director of the National Institute of Standards and Technology (NIST), to serve a two-year term on the National Construction Safety Team (NCST) Advisory Committee.
The committee, established in 2003, advises NIST on its technical investigations of structural failures and fires that the agency's Disaster and Failures Studies Program conducts under the authorities of the NCST Act (Public Law 107-231).
Harris, a recognized expert in structural engineering and research, has designed and evaluated thousands of structures ranging from residential dwellings to high-rise buildings and has supervised the renovations of numerous historic buildings. His research focuses on the forces applied to structures by events such as earthquakes and heavy snowfall, and the subsequent response to those forces. Harris, who worked at NIST's predecessor, the National Bureau of Standards, as a research structural engineer from 1975 to 1981, is a member of the National Academy of Engineering and serves on several committees that develop and update national standards for structural engineering practices.
Members of the NCST Advisory Committee—which can have up to 10 persons—are selected on the basis of their technical expertise and experience, records of distinguished professional service, and knowledge of issues affecting teams established under the NCST Act. Harris's appointment brings the current roster to seven
NIST is currently searching for up to three new members, as announced in the Federal Register notice of December 8, 2015.
Under the NCST Act, NIST is responsible for conducting investigations of events leading to structural failures and fires that result in substantial loss of life or pose the potential for substantial loss of life, as well as the associated evacuation and emergency response procedures. NIST investigations establish the likely technical causes for such disasters, including those in the wake of blasts, earthquakes, fires and windstorms, or while the building is in service or under construction. The goal is to recommend improvements in the ways buildings are designed, constructed, maintained and used, and how evacuations and emergency procedures are conducted.