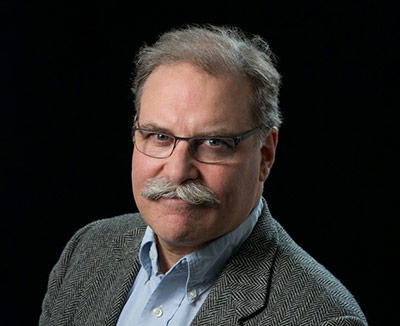 Theodore (Tod) Sizer has joined the National Institute of Standards and Technology's (NIST's) Visiting Committee on Advanced Technology (VCAT), the agency's primary private-sector policy advisory group. Sizer is vice president of the Wireless Research Program in Bell Labs, the research arm of Alcatel-Lucent. Under Secretary of Commerce for Standards and Technology and NIST Director Willie E. May appointed Sizer to a three-year term.
At Bell Labs, Sizer leads teams in six worldwide locations working on all aspects of wireless systems, technology and software. His recent work as a proponent and inventor of small cell technology and systems has led to an Alcatel-Lucent product line aimed at addressing the current wireless data explosion.
During his tenure at Bell Labs, he has performed research in wired and wireless home networking, fixed wireless loop systems, video watermarking technologies, optical computing and switching systems and high-power laser design. He was a member of Lucent's technical team in the Bluetooth Special Interest Group (SIG), the governing body that controls the official specifications of the wireless technology, and served as chair of the SIG's Coexistence Working Group.
Sizer graduated from Amherst College and received his master's and doctorate from the Institute of Optics at the University of Rochester. In 2007, he was named a Bell Labs Fellow "for sustained creative contributions to wireless systems, particularly in the convergence of packet and wireless technologies." Sizer is also a fellow of the World Wireless Research Forum, recipient of the 2011 Popular Mechanics "Breakthrough Award," and is on the board of directors of the Alcatel-Lucent Foundation. He is the author of 51 U.S. patents and more than 50 refereed publications, and he is a member of IEEE and the Optical Society of America.
The VCAT was established by Congress in 1988 to review and make recommendations on NIST's policies, organization, budget and programs. The next VCAT meeting will be October 6 and 7, 2015, in Charleston, S.C. For more information on VCAT and the meeting, visit www.nist.gov/director/vcat/.