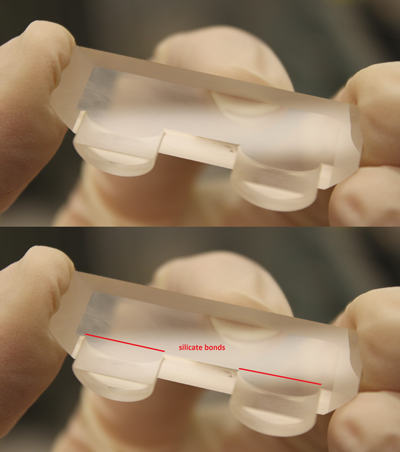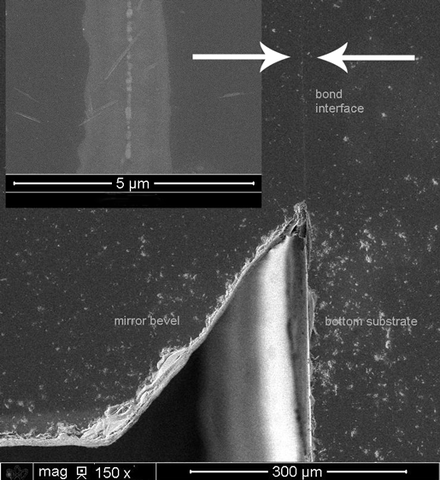 An ultra-stable, ultra-thin bonding technology has been adapted by researchers in PML's Semiconductor and Dimensional Metrology Division for use as a super-strong vacuum seal.
Though it is less than 100 nanometers thick, the bond can withstand pressure up to 2 megapascals (almost 300 pounds per square inch), and its drift, or how much it shifts over time, is on the order of less than 3 trillionths of a meter per hour. In tests with helium, the bonds show leak rates of less than 10-8 standard cubic centimeters per meter, a performance as good as that of an o-ring seal.
The method, called silicate bonding, had previously been used by other experiments to affix optical materials to one another but its use as a vacuum seal had not been attempted to the researchers' knowledge.
The team used the technique for their recent prototype of the first photonic pressure sensor, a device that outperformed the present standard, a 3-meter-tall mercury-based device, in resolution, speed, and range at a fraction of the size.
Several industry representatives have already shown interest in the prototype pressure sensor, which could be used for semiconductor, glass, and aerospace manufacturing.
--  Reported and written by Jennifer Lauren Lee