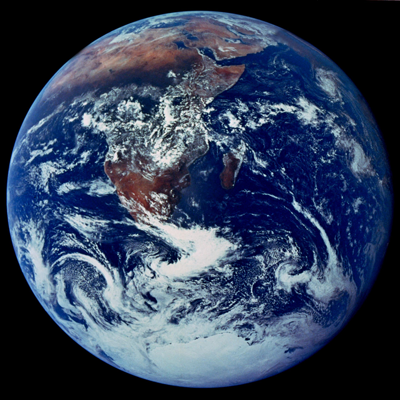 Satellite observation has revolutionized our understanding of terrestrial conditions and climate dynamics. But the measurement science is extremely demanding. Different surface and atmospheric conditions produce distinctive, often subtle, differences in reflected light as seen from space. So instrument calibration is critical.
That's why NASA is funding NIST to use its Traveling SIRCUS laser-based sensor calibration facility to calibrate and characterize the Visible Infrared Imaging Radiometer Suite (VIIRS) sensor on the first satellite in the Joint Polar Satellite System. JPSS will constitute the next generation of polar-orbiting weather satellites, to be developed by NASA and operated by NOAA. The first is expected to launch in early 2017.
This is a familiar role for NIST, which calibrated the VIIRS sensor now orbiting Earth on the Suomi National Polar-orbiting Partnership satellite, launched in 2011. The sensor obtains visible and infrared imagery that provides information on snow and ice cover, ocean and vegetation health, forest fires, and the components of the atmosphere such as aerosols, clouds, smoke, and dust. Contact Keith Lykke at (301) 975-3216.