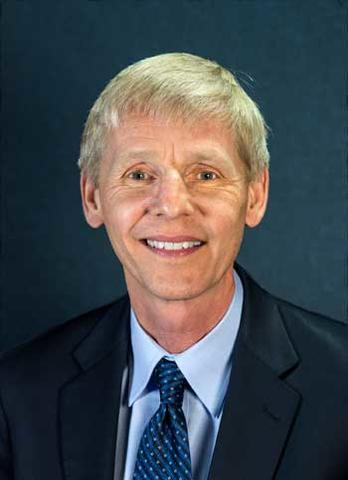 James Olthoff, a 27-year veteran of the National Institute of Standards and Technology (NIST), has been named director of the agency's Physical Measurement Laboratory (PML).
"I have full confidence that under Dr. Olthoff's leadership, PML will continue in its tradition of world-class measurement science and technology along with the delivery of innovative and critically needed measurement services to industry," said NIST Acting Director Willie May.
Olthoff joined NIST's Applied Electrical Measurements Group in 1987. In 2001, he became chief of the Quantum Electrical Metrology Division, which maintained the low-frequency electrical standards for the United States. In 2007, Olthoff became deputy director of NIST's Electronics and Electrical Engineering Laboratory, which was responsible for all fundamental U.S. electrical and laser standards and research, and provided essential metrology support to the U.S. semiconductor and photo electronic industries. In 2011, he became PML's Deputy Director for Measurement Services, responsible for oversight of all calibration services at NIST.
Olthoff received a Ph.D. in physics from the University of Maryland in 1985 in the area of atomic, molecular and optical physics. He then held a two-year appointment at the Johns Hopkins School of Medicine before arriving at NIST. He has authored or co-authored more than 120 publications and has co-authored or edited four books.
PML, with some 500 federal employees and more than 700 associates working at NIST's Gaithersburg, Md. and Boulder, Colo. campuses, develops and disseminates the national standards of length, mass, force and shock, acceleration, time and frequency, electricity, temperature, humidity, pressure and vacuum, liquid and gas flow, and, optical, acoustic, ultrasonic and ionizing radiation.
PML's activities range from fundamental measurement research such as quantum computing to provision of measurement services, including calibration services, standards and data. It is also responsible for coordinating the NIST-wide Calibrations and Weights and Measures programs, and supporting two joint institutes: JILA, with the University of Colorado Boulder, and the Joint Quantum Institute with the University of Maryland. PML's talent pool includes four Nobel laureates and scores of award-winning researchers, technicians and staff.
"I am deeply honored to have been chosen to lead one of the finest organizations in the history of metrology at a time when measurement science faces unprecedented challenges and unparalleled opportunities," Olthoff said. "I look forward to helping ensure that NIST always meets the unique and ever-changing measurement needs of the United States."
The appointment is pending Department of Commerce approval.