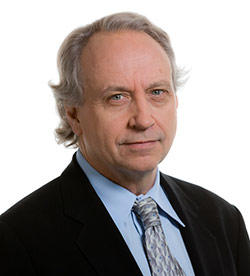 Rodney Brooks, founder, chairman and chief technology officer of Rethink Robotics, Inc., has joined the Visiting Committee on Advanced Technology (VCAT), the primary advisory committee of the National Institute of Standards and Technology (NIST). Brooks was appointed to a three-year term by Under Secretary of Commerce for Standards and Technology and NIST Director Patrick Gallagher.
Brooks founded Rethink Robotics in 2008. The company's goals include making robots for manufacturing and research that are affordable, safe around people and easy to use.
From 1984 to 2010, Brooks was on the faculty at the Massachusetts Institute of Technology (MIT), becoming the Panasonic Professor of Robotics. He was also the founding director of MIT's Computer Science and Artificial Intelligence Laboratory, and served in that role until 2007. In 1990, he co-founded iRobot, where he served variously as CTO, chairman and board member until 2011.
Brooks received his undergraduate degree in mathematics from Flinders University of South Australia and a Ph.D. in computer science from Stanford University.
He was elected to the National Academy of Engineering and is a fellow of the American Academy of Arts and Sciences, the Association of Computing Machinery, the Association for the Advancement of Artificial Intelligence, the American Association for the Advancement of Science and the Institute of Electrical and Electronics Engineers.
The VCAT was established by Congress in 1988 to review and make recommendations on NIST's policies, organization, budget and programs. The next VCAT meeting will be June 11, 2014, in Gaithersburg, Md. For more information on the VCAT and the meeting, visit www.nist.gov/director/vcat/.