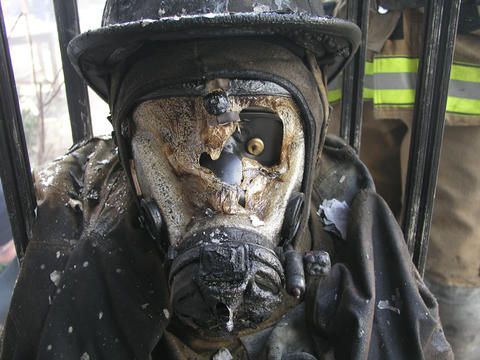 The National Institute of Standards and Technology (NIST) has released the Department of Commerce's (DOC) 2013 Technology Transfer Report. The annual report summarizes the technology transfer activities of its three federal laboratories: NIST, the National Oceanic and Atmospheric Administration (NOAA), and the Institute for Telecommunication Sciences (ITS) of the National Telecommunications and Information Administration (NTIA).
In response to a Presidential Memorandum on accelerating technology transfer, this report also summarizes the actions DOC is taking to establish goals and measure performance, streamline administrative processes, and facilitate local and regional partnerships to accelerate technology transfer and support private-sector commercialization.
The many innovations emerging from DOC labs in 2013 include NIST fire researchers' development and deployment of a new NIST test for firefighter breathing equipment. Under high heat conditions, facepiece lenses have been found to bubble, deform, and develop holes or crazes, exposing a firefighter to toxic gases, potentially resulting in burns to the respiratory tract and asphyxiation. As of Sept. 1, 2013,standard firefighter breathing equipment cannot be certified to National Fire Protection Association (NFPA) standards unless the facepiece lenses pass a new rigorous test, developed by NIST, designed to reduce the degradation and possible failure of the facepiece lens under high-heat firefighting conditions.
The National Oceanographic and Atmospheric Administration (NOAA) reports on how their operations in the areas of weather and climate analysis and forecasts form the backbone of a thriving Weather and Climate Enterprise. This $5 billion industry serves to protect and serve the $3 trillion portion of the U.S. economy that is weather sensitive, including industries related to agriculture, energy, construction, health, travel and transportation.
In FY 2013, the Institute for Telecommunication Sciences (ITS), the research arm of the National Telecommunications and Information Administration, participated—as it has for a number of years—in CRADAs in the areas of high-resolution laser radar (LADAR), autonomous networks for unmanned aerial vehicles (UAVs), and broadband air-interface and core network capabilities for Long-Term Evolution (LTE) mobile communications, which have allowed ITS to contribute to the development of new products and services.