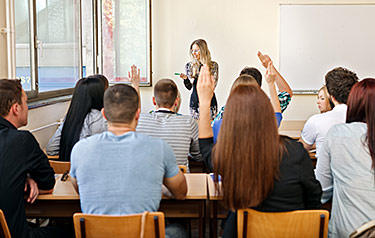 The National Institute of Standards and Technology (NIST) is offering financial support for the development of curricula with standards and standardization content at colleges and universities.
"By integrating standards and standardization into the curriculum at U.S. colleges and universities and raising students' awareness of how standards support innovation and competitiveness, we begin to introduce the next generation to the importance of standardization in the global economy," says Gordon Gillerman, chief of NIST Standards Services.
NIST anticipates funding approximately two to eight projects in the $25,000 to $75,000 range. Projects are anticipated to run 12 to 18 months. Complete details on the Standards Services Curricula Development Cooperative Agreement Program, including eligibility and details on the application/proposal process are available on Grants.gov under Federal Funding Opportunity 2014-NIST-SSCD-01.
Applications must be received no later than 11:59 p.m. Eastern Time, Monday, March 31, 2014.
Additional information on NIST work in standards education is available on the NIST Global Standards Information website. (links are no longer active.)