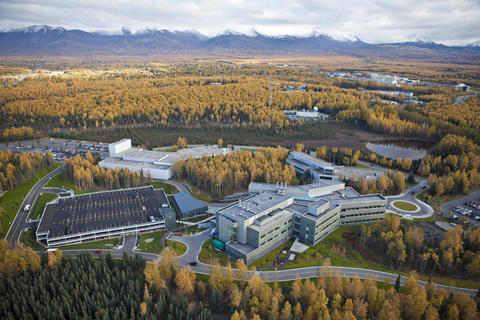 The National Institute of Standards and Technology's (NIST) Hollings Manufacturing Extension Partnership (MEP) has announced two funding awards that will support small and mid-sized manufacturers in Nebraska and Alaska.
Following a competition open to U.S.-based nonprofit organizations, the University of Nebraska-Lincoln has been awarded a cooperative agreement and $600,000 to host an MEP center. The funding represents half of the center's operating funds for one year; it must provide matching funds from nonfederal sources. Centers may apply for an annual award renewal, but the mandatory cost-share increases after the third renewal, up to a maximum two-thirds of the center's budget for year five and beyond. The center will become part of the national MEP system, comprising more than 400 centers and field offices throughout the United States and Puerto Rico.
MEP centers provide services that help manufacturing firms enhance their productivity, innovative capacity and technological performance, which strengthens America's global competitiveness. According to the National Association of Manufacturers, in 2012, Nebraska manufacturers accounted for 12.5 percent of the state's total output, employing 9.6 percent of the workforce. Compensation for manufacturing jobs that year was $12,000 higher on average than for the state's other nonfarm employees.
NIST also has awarded $150,000 to the University of Alaska Anchorage as a State Technology Extension Assistance Project. The funding supports efforts to assess the technical needs of small and mid-sized manufacturers in Alaska, as the state seeks to diversify its manufacturing base. This effort may lead to the future creation of an MEP center in the state. For every one dollar of federal investment, the MEP generates nearly $19 in new sales growth and $21 in new client investment. This translates into $2.2 billion in new sales annually. For every $1,978 of federal investment, MEP creates or retains one manufacturing job.
To learn more about MEP, visit www.nist.gov/mep.