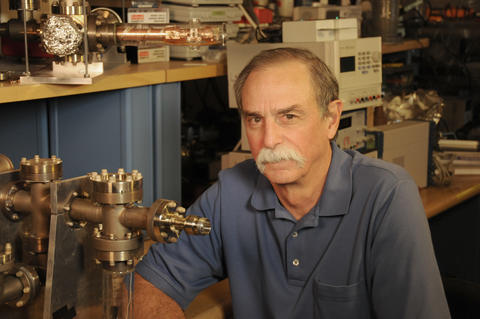 National Institute of Standards and Technology (NIST) Fellow and Nobel laureate David Wineland has been named a fellow of the National Academy of Inventors (NAI), an organization founded in 2010 to recognize and encourage inventors working at universities and nonprofit research organizations.
The 143 NAI Fellows of 2013 include 26 presidents and senior leadership of research universities and nonprofit research institutes, five inductees of the National Inventors Hall of Fame, six recipients of the National Medal of Technology and Innovation, two recipients of the National Medal of Science, and nine Nobel laureates. Election as an NAI fellow honors those who have "demonstrated a prolific spirit of innovation in creating or facilitating outstanding inventions and innovations that have made a tangible impact on quality of life, economic development, and the welfare of society." The new fellows will be honored in a ceremony at the U.S. Patent and Trademark Office in Alexandria, Va., in March 2014.
"Dave has been wildly creative, innovative and productive in his research for decades with obvious high impacts in many fields," said Tom O'Brian, chief of the NIST Time and Frequency Division and Wineland's supervisor. Wineland has contributed innovations in a range of fields including the use of lasers to cool ions (electrically charged atoms) for more precise measurements, the development of atomic clocks and experimental quantum computing. He holds a patent for a frequency stabilization technique in atomic/molecular beam devices such as atomic clocks.* In addition to the 2012 Nobel Prize in Physics, Wineland's many other honors include the 2007 National Medal of Science.
For more about the NAI see http://academyofinventors.com.
---
* US 4146848 A (granted 1979).