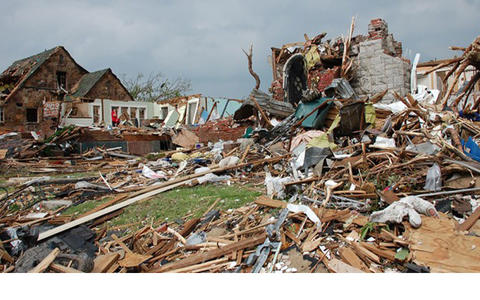 On May 22, 2011, a massive tornado struck Joplin, Mo., destroying some 8,000 structures in its path and killing 161 people. It was the single deadliest tornado in the United States in the 63 years that official records have been kept. On Thursday, Nov. 21, 2013, the National Institute of Standards and Technology (NIST) will hold a press briefing to announce the findings of its investigation into impacts of the tornado in Joplin. The report, which will be made available for public comment, includes findings on building design and construction, public shelters and emergency communications, as well as recommendations for saving lives and property in future storms.
The event will begin at 10:30 a.m. Central Standard Time. Visit www.nist.gov/el/disasterstudies/weather/joplin-event-112113.cfm for information on how to view the live webcast.
The Joplin tornado investigation builds on a partnership between the agency's Disaster and Failure Studies Program and the interagency National Windstorm Impact Reduction Program. For more information on the Joplin investigation, and NIST's 40-plus years of experience studying structural failures and fires, visit the program website.