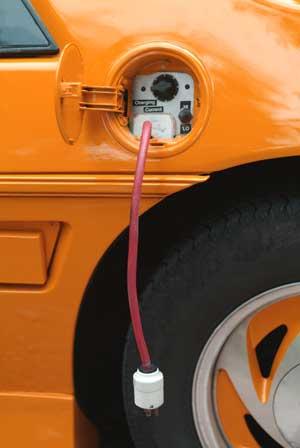 From the fuel for your vehicle to a cab ride to the airport, all kinds of consumer products and services are sold by some measurable quantity. The methods for measuring these quantities and the people who make sure those measurements are accurate are absolutely vital to maintaining fairness in the marketplace. Their professional field is called "weights and measures."
To help celebrate the many ways that weights and measures contribute to the economy, the National Institute of Standards and Technology (NIST) and the National Conference on Weights and Measures (NCWM)—an organization that includes not only state and local regulators but also consumer groups and regulated industries —celebrate Weights and Measures Week the first seven days of March every year.
The date for Weights and Measures Week commemorates the signing of the first United States weights and measures law by President John Adams on March 2, 1799.
Each new year brings unique challenges as emerging technologies create new markets or change how existing markets operate. The weights and measures community works constantly to keep pace with the outpouring of new products and services.
For instance, the emergence of all-electric vehicles and other vehicles powered by fuels other than gasoline or diesel oil, such as liquefied natural gas, has naturally resulted in the appearance of fueling stations that supply those fuels to consumers. NIST launched a new workgroup to draw up model regulations for the proper metering and method of sale of these alternative fuels.
New technology has also had an influence on how taxi meters calculate fares. Taxi fares in many cities are determined by the time and distance traveled, as measured by the taxi's odometer. Some taxi companies have begun to calculate distances using mobile data terminals, navigational satellite systems (i.e. GPS), and software applications available for use on mobile telephones.
To address this, another work group was set up to revise the current Taximeters Code (Section 5.54) in Handbook 44, Specifications, Tolerances, and Other Technical Requirements for Weighing and Measuring Devices with the goal of making sure that these new methods are accurate enough for fair commerce and traceable to the International System of Units (SI).
And as tomorrow's technologies create more new markets, NIST and the NCWM will be there to provide the resources those markets need to thrive. At an average cost of 70¢ per year per taxpayer,* our weight and measures infrastructure really goes the extra kilometer.
Web resources to learn more about the work of weights and measures and legal metrology:
* Average cost to the state taxpayer for weights and measures enforcement, based on reports from the states to the NCWM.