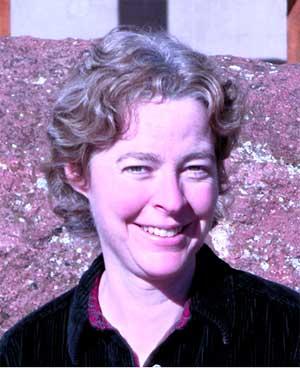 Kate A. Remley, an engineer at the National Institute of Standards and Technology (NIST), has been named a Fellow of the Institute of Electrical and Electronics Engineers (IEEE).
The IEEE is the world's largest professional association for the advancement of technology, with 400,000 members in 160 countries. The IEEE Board of Directors confers the grade of fellow on members with outstanding records of accomplishment. Remley was cited for her "contributions to calibration and measurement of wireless communication systems."
An electronics engineer, Remley joined NIST Boulder in 1999. Since 2003, she has been the leader of the Metrology for Wireless Systems Project, which develops ways to measure complex telecommunication signals used by industry, public-safety workers, and the government. Remley's research and contributions to standards development improve the reliability and interactivity of wireless communications, which helps save lives in emergencies, and also helps the wireless industry develop better and more economical products.
Remley's previous honors include Department of Commerce bronze and silver medals and a NIST Diversity Award for "inspiring young engineers ... through personally mentoring a large and diverse pool of students." She is also a member of the Oregon State University Academy of Distinguished Engineers.