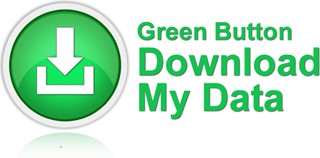 SANTA CLARA, CA – Today, U.S. Chief Technology Officer Aneesh Chopra joined utility and technology executives in Silicon Valley to announce several new online tools that will allow consumers in California and other states to download their household energy use information and help them save energy and money.
Central to today's announcements, two of California's three largest utilities—Pacific Gas & Electric and San Diego Gas & Electric—launched "Green Button," a new feature on their websites that will let nearly six million households representing about 17 million electricity consumers download their own detailed energy usage information with a simple click of a usa-button.
Access to data on household energy use is crucial to helping consumers conserve energy and save money. And because Green Button is designed around an open data standard that is available to all, it is already spurring a burst of innovation among website and software developers interested in using that standard to provide novel services—from information about how to save energy or choose appropriately sized solar panels to fun apps that allow individuals to compete against Facebook friends to save energy. The Green Button is also expected to support a new generation of interactive thermostats and virtual energy audits that will recommend energy-efficiency retrofit improvements for homes and businesses.