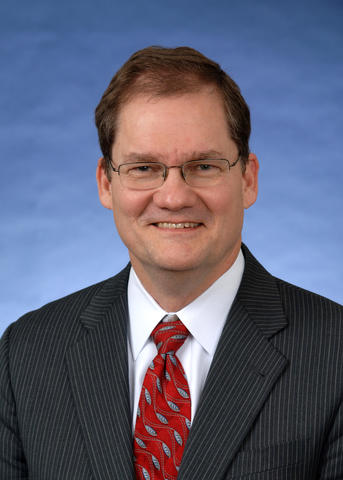 Charles (Chuck) H. Romine became director of the Information Technology Laboratory (ITL) of the National Institute of Standards and Technology (NIST) on Nov. 21, 2011. With more than 500 staff and guest researchers, ITL develops and disseminates standards, measurements, and testing for interoperability, security, usability and reliability of information systems. Its work includes cybersecurity standards and guidelines for federal agencies and U.S. industry, and support for measurement science at NIST through fundamental and applied research in computer science, mathematics and statistics.
Romine joined NIST in 2009, and most recently was the acting associate director for NIST laboratory programs, responsible for oversight and direction of NIST's six laboratory programs and the principal deputy to NIST Director Patrick Gallagher. Prior to that appointment, Romine served as the senior policy advisor to the NIST director and as the associate director for program implementation within ITL.
Before joining NIST, Romine spent five years in the White House Office of Science and Technology Policy as the senior policy analyst responsible for providing expert technical and policy advice to the president's science advisor for all areas related to information technology. Romine began his career in 1986 with the Department of Energy after receiving a Ph.D. in applied mathematics and a B.A. in mathematics, both from the University of Virginia. He spent 15 years at Oak Ridge National Laboratory, conducting research on advanced algorithms for supercomputers and four years at the Department of Energy Office of Science as program manager for the Office of Advanced Scientific Computing Research.