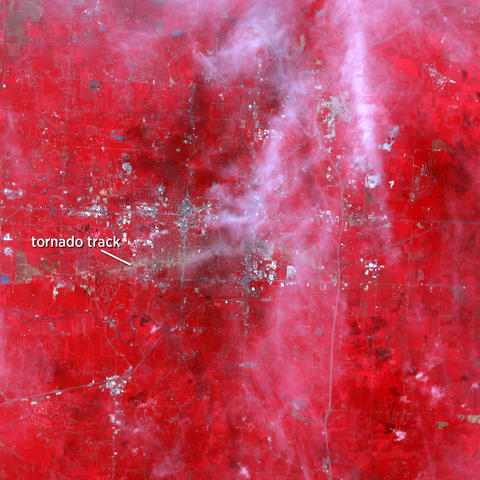 As part of its technical study on the impacts of the devastating May 22, 2011, tornado that struck Joplin, Mo., the National Institute of Standards and Technology (NIST) will be conducting interviews in the Joplin area with survivors and the families and friends of victims from Oct. 14 - Dec. 1, 2011. The interviews will be designed to obtain information about what individuals saw, heard, felt and did before, during and after the tornado to better understand how people within the warning area responded.
The interviews will help NIST determine the behavior and fate of individuals, both those who survived and those who did not, by collecting and analyzing information on injuries and fatalities, human behavior, situation awareness, and emergency communications before and during the Joplin tornado.
Anyone wishing to participate in the NIST interviews should call (240) 780-6701, or contact contractor Jennifer Spinney at jspinney [at] rogers.com (jspinney[at]rogers[dot]com) or NIST researcher Erica Kuligowski at erica.kuligowski [at] nist.gov (erica[dot]kuligowski[at]nist[dot]gov). Interviews can be conducted by phone anytime during the Oct. 14 - Dec. 1, 2011, period, or in person when the interviewers will be in Joplin from Oct. 21 – 31, 2011.
The massive tornado in Joplin was rated category EF5, the most powerful on the Enhanced Fujita scale. According to the National Weather Service (NWS) and the Federal Emergency Management Agency (FEMA), the multiple-vortex storm impacted an area approximately three-quarters of a mile wide by 22 miles long, destroyed or damaged some 8,000 structures in its path, and killed more than 150 people. This makes it the single deadliest tornado in the United States in the 61 years that official records have been kept.
From May 25-28, 2011, NIST sent four engineers to Joplin to conduct a preliminary reconnaissance of building performance and emergency communications during the tornado. Based on the analysis of the data collected and other criteria required by regulation, the NIST Director established a research team under the National Construction Safety Team Act to proceed with a more comprehensive study of the impacts of the disaster.
Along with the previously stated aim of better understanding public response and behavior, the other objectives of the NIST technical study are to:
determine the characteristics of the wind hazard from the tornado;
determine the performance of residential, commercial and critical (police stations, firehouses, hospitals, etc.) buildings;
determine the performance of lifelines (natural gas, electrical distribution, water, communications, etc.) as they relate to maintaining building operation; and
make recommendations, if warranted, for improvements to building codes, standards and practices based on the findings of the study.