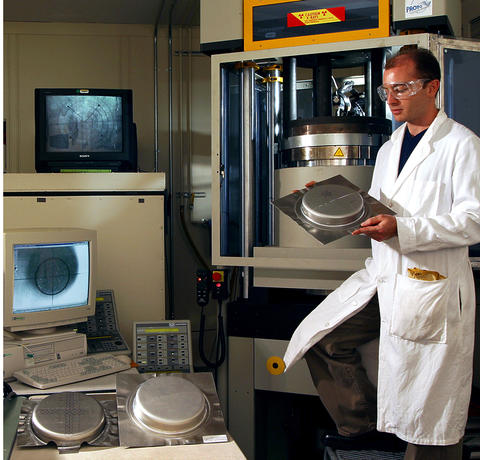 A new report* sponsored by the U.S. Commerce Department (DOC)—the results of the first independent study of its kind in almost 10 years—describes both barriers and effective strategies for transfer of technology developed in federal laboratories to industry for commercialization.
The study found that the distinctive missions of federal laboratories, management strategies and resources, statutory requirements and incentives for researchers were key factors determining an agency's particular approach to commercialization of federal laboratory results. 
Based on a literature review and interviews with technology transfer experts at 26 different federal research laboratories as well as 33 additional organizations, the study was released on June 14 at a meeting of the Department's National Advisory Committee on Innovation and Entrepreneurship held at Howard University.
The IDA Science and Technology Policy Institute conducted the research, with funding from the Economic Development Administration (EDA), in conjunction with the National Institute of Standards and Technology (NIST).
"This study documents the great variety in mission and organization for hundreds of federal research institutions, under such agencies as DOE, NIH, DOD and USDA and provides a baseline for further action by the Administration to strengthen tech transfer efforts," said U.S. Assistant Secretary of Commerce for Economic Development John Fernandez.  
"We know that technology is transferred from our federal institutions in many different ways," said Under Secretary for Standards and Technology and NIST Director Patrick Gallagher. "NIST is charged with the responsibility to report on the technology transfer activities of the federal agencies; our task is to develop metrics that capture the full range of the economic impact of federal research facilities."
Agencies interviewed as part of the study also suggested a range of strategies for increasing the speed and extent of dissemination of federal technologies. Strategies included streamlining licensing; increasing cash, royalties, awards or other incentives that reward researchers for excellent technology transfer efforts; and raising the visibility of available technologies through showcase events, intellectual property databases, and networking at conferences and workshops.
"The ability to transfer technology from the federal laboratories is essential to the nation's innovation strategy—using science and technology to drive economic competitiveness," added IDA Science and Technology Policy Institute Director Sallie Keller. "We were pleased to be asked to work on this important project, and appreciated the participation and support of the federal lab members of the Interagency Workgroup on Technology Transfer and the Federal Lab Consortium."
The full report is available from the EDA's Office of Innovation & Entrepreneurship.
---
*M.E. Hughes, S.V. Howieson, G. Walejko, N. Gupta, S. Jonas, A.T. Brenner, D. Holmes, E. Shyu, S. Shipp. Technology Transfer and Commercialization Landscape of the Federal Laboratories. IDA Science and Technology Policy Institute, 174 pp. Published June 2011.
 
The mission of the U.S. Economic Development Administration (EDA) is to lead the federal economic development agenda by promoting competitiveness and preparing the nation's regions for growth and success in the worldwide economy. An agency within the U.S. Department of Commerce, EDA makes investments in economically distressed communities in order to create jobs for U.S. workers, promote American innovation, and accelerate long-term sustainable economic growth.
 
As a non-regulatory agency of the U.S. Department of Commerce, the
National Institute of Standards and Technology
promotes U.S. innovation and industrial competitiveness by advancing measurement science, standards and technology in ways that enhance economic security and improve our quality of life.
The IDA Science and Technology Policy Institute (STPI) is a federally funded research and development center (FFRDC) chartered by Congress. It provides rigorous and objective analysis of science and technology (S&T) policy issues for the White House Office of Science and Technology Policy (OSTP) and other offices and councils within the executive branch of the U.S. government and federal agencies.