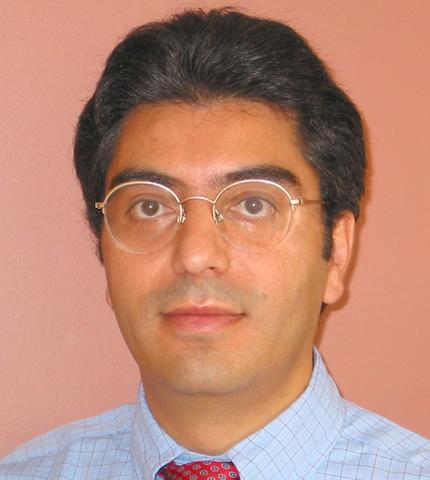 Dr. Taner Yildirim, a physicist at the NCNR, has won the prestigious Special Award for 2009 from Tubitak, the Scientific and Technological Research Council of Turkey. The Special Award is reserved for Turkish scientists working in other countries, and is among Turkey's highest awards for scientific achievement. Dr. Yildirim will officially receive his prize in a ceremony at Turkey's Presidential Palace in Ankara later this year. 
Dr. Yildirim received his Ph.D. in Physics from the University of Pennsylvania in 1994. He is currently the Team Leader of Computational and Neutron Science at the NCNR. 
Dr. Yildirim was nominated for the Tubitak Special Award by Prof. Mehmet Erbudak of the Swiss Federal Institute of Technology (ETH) in Zurich. The award is based in part on evaluations from twelve international non co-author colleagues on his work on five publications: "Origin of the ~150 K Anomaly in LaOFeAs; Competing Antiferromagnetic Interactions, Frustration, and a Structural Phase Transition"(PRL, 2008); "Titanium-Decorated Carbon Nanotubes as a Potential High-Capacity Hydrogen Storage Medium" (PRL, 2005); "Direct Observation of Hydrogen Adsorption Sites and NanoCage Formation in Metal-Organic Frameworks" (PRL, 2005); "Giant Anharmonicity and Non-linear Electron-Phonon Coupling in MgB2" (PRL, 2001); "Tc vs. Carrier Concentration in Cubic Fulleride Superconductors" (PRL, 1996). Details of Dr. Yildirim's research and publications can be found at http://www.ncnr.nist.gov/staff/taner. 
Link to the TUBITAK Award (in Turkish): http://www.arastirma.boun.edu.tr/arastirma.php?a_l=en&p=14