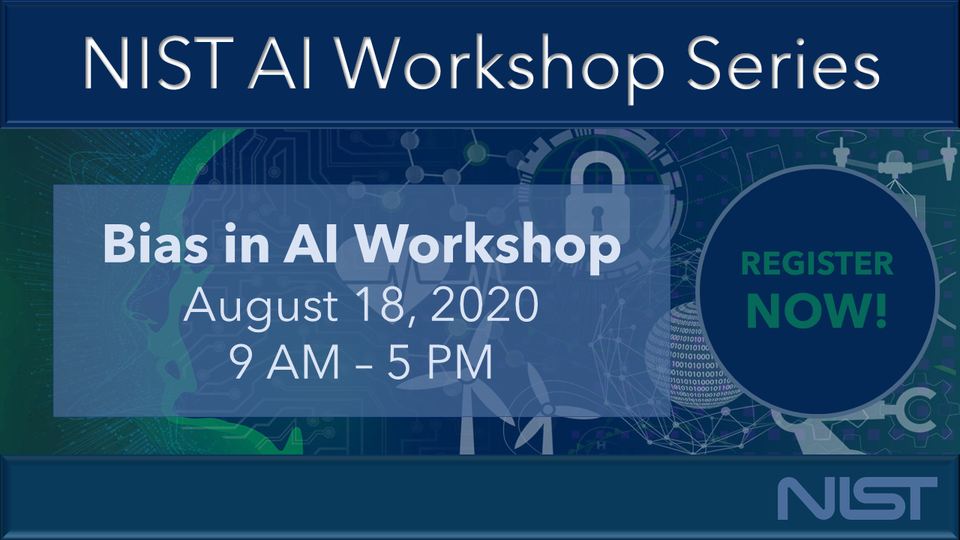 The workshop was originally scheduled to be held at NIST Gaithersburg, MD. While we strive to accommodate global participants across multiple time zones, staffing for the virtual workshop will primarily be from the NIST Gaithersburg campus. As a result, workshop times are in Eastern Time Zone. Please note: Virtual sessions will be recorded and available for on-demand viewing. We appreciate your understanding. 
On August 18, NIST will host the Bias in AI Workshop, a virtual event to develop a shared understanding of bias in AI, what it is, and how to measure it.
This event will bring together experts from the public and private sectors to engage in a series of collaborative discussions about bias in artificial intelligence. Our goal is to arrive at a common understanding of what bias in artificial intelligence entails and how it is should be defined. These conversations will lay important groundwork for upcoming efforts in NIST's AI work more broadly, including the development of standards and recommendations for achieving trustworthy AI.