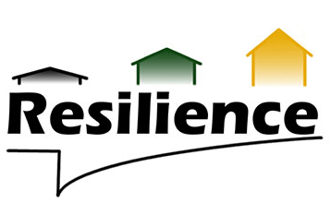 Progress in Community Resilience Assessment and Planning
Downloadable webinar announcement available at: http://resilience.colostate.edu/files/April_2020_webinar.pdf
Moving IN-CORE from Research to Practice
The NIST-funded Center for Risk-Based Community Resilience Planning was renewed for five years as of Feb 1, 2020. Join us to learn about the Center's plans to engage communities in practical resilience assessments in years 6-10.
Webinar: Thursday, April 30, 2:00 PM – 3:30 PM (EDT)
2:00 - 2:15PM ET Login period
2:15 - 3:15PM ET Presentations from the Center of Excellence Team
3:15 - 3:30PM ET On-line chat Q&A via Webex
A resilient community is prepared for and adapts to changing conditions and can withstand and recover rapidly from disruptions. Years 1-5 of the Center focused on scientific advancement of community resilience through the development of models for physical, social, and economic systems, supporting databases, and field studies and testbeds. We'll begin with a short recap of the Center's first five years, including collaborative efforts to advance disaster and failure study methodologies and the interdisciplinary longitudinal Lumberton, NC field study which will continue into Years 6 – 10; offer a demo of IN-CORE v1.0.0, a computational environment for community resilience released in December 2019; introduce plans for community engagement; and close with plans for building a constituency for IN-CORE's sustainability through webinars and hackathons.
IN-CORE information is available here: http://resilience.colostate.edu/in_core.shtml
The webinar will have an open Q&A "chat" session at the end.
Center information and past webinars are available at https://www.youtube.com/watch?v=eyjzCDxcdSA&feature=youtu.be