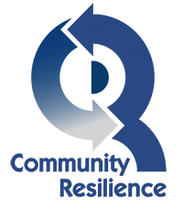 The 3rd Community Resilience Panel Meeting will take place September 21-22, 2016, in Fort Collins, Colorado.
You are encouraged to attend this meeting, to connect and engage community and infrastructure stakeholders from both the private and public sector and help communities become more resilient. The Panel is a forum to achieve broad stakeholder collaboration and consensus around goals and actions needed to achieve community resilience and to derive benefits from that resilience. Active participation in the Panel provides a unique opportunity to:
Strengthen resilience of building and infrastructure systems by recommending improvements to standards, guidelines, best practices and other tools.
Identify information materials and develop products for a Resilience Knowledge Base.
Recommend priorities and plans to strengthen the resilience of buildings and infrastructure, and work with others to address impediments.
The Panel welcomes membership registration by all with an interest in community resilience. Visit the Panel website at http://www.crpanel.org/ for more information. If you have questions, please contact resilience [at] ara.com (resilience[at]ara[dot]com).