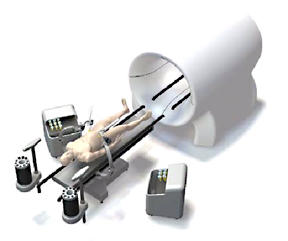 Reuben Mezrich, M.D., Ph.D.
Chairman, Department of Radiology
U. of Maryland School of Medicine
The goal in research is to find new ideas, make new discoveries, and develop them into practical products or processes. I worked in one of many laboratories that existed once upon a time for just that purpose. The main job of the technical staff was to invent and innovate. The main job of administration was to provide the resources and the environment. The main tool used to support our efforts was the "Quick Kill."
Most new ideas fail. At the RCA Labs the expectation was that 80% of all ideas would fail. They managed to that expectation. The Quick Kill was used to weed out the failures. Twice each year we would come together for an award ceremony. Those ideas that hadn't quite made it were celebrated. Nice plaques, the "kiss of death" awards, were distributed. The project was terminated. The next morning the boss would ask, "What's your new idea?" Failing was not the sin; the only sin was not having new ideas.
In this talk I will describe how we are applying these concepts to try and create the "OR of the Future."
Anyone outside NIST wishing to attend must be sponsored by a NIST employee and receive a visitor badge. For more information, call Kum J. Ham at 301-975-4203.
Colloquia are videotaped and available in the NIST Research Library.