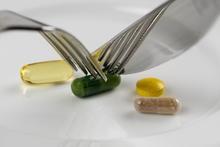 Many consumers believe that botanical dietary supplements will improve their health and that these "natural" remedies are both effective and free from the side effects that may occur with other medications. Occasional reports to the Food and Drug Administration (FDA)have indicated inaccurate labeling, adulteration, contamination (with pesticides, heavy metals, or toxic botanicals), and drug interactions. Congress recognized the lack of publicly available, validated analytical methods for dietary supplements – and a lack of reference materials for validation of analytical methods – in 1994 when the Dietary Supplement Health and Education Act (DSHEA) was enacted. As part of DSHEA, the National Institutes of Health's Office of Dietary Supplements (NIH/ODS) was directed to fund development of analytical methods and reference materials for dietary supplements. NIST's dietary supplement program began in 2001 as a collaborative effort between NIST and NIH/ODS to underpin the then-anticipated good manufacturing practices (GMPs) and develop reference materials (RMs) for botanical dietary supplements. These RMs can be used to demonstrate that a method is appropriate for its intended use and also as a quality control material when demonstrating that specifications are met, ultimately reducing public health risks that may be associated with these products. 
NIST is developing RMs with assigned values for concentrations of active and/or marker compounds, pesticides, and toxic elements. In most cases, these RMs are provided as suites of materials (plant, extract, finished product) that represent different analytical challenges. The constituents in all of these materials have been determined by measurements performed by NIST and collaborating laboratories (such as through the DSQAP). Efforts are ongoing to increase the types and availability of botanical dietary supplement RMs to meet the needs of analytical laboratories, manufacturers, and regulators through (1) development of analytical methods for these materials, (2) enabling accurate label information for botanical dietary supplements, and (3) providing calibration solutions for selected constituents in the botanical products.
In 2007, a Dietary Supplements Laboratory Quality Assurance Program (DSQAP) was initiated to enable participants to improve the accuracy and precision of their measurements for nutrients, marker compounds, toxic elements, and/or pesticides in dietary supplement ingredients and finished products. Approximately two intercomparison exercises were planned each year, with five to seven sample sets distributed in each exercise. Samples prepared and distributed by NIST were commercial samples with values assigned by NIST, or Standard Reference Materials available from NIST.
The intercomparison exercises, data reports, and workshops were designed to provide participating laboratories with the tools to evaluate their dietary supplement analytical methodology. Information gained through participation may be used by the participants to demonstrate "appropriateness" of analytical methodology to regulatory agencies and to improve the quality of information associated with dietary supplement products through increased measurement capabilities.
The DSQAP concluded in 2018, and parts of the DSQAP community are be served through the Health Assessment Measurements Quality Assurance Program (HAMQAP). Historical information and reports from DSQAP are available on the program website.