MML/CSD has provided the multi-omics community (specifically metabolomics and proteomics) with metrological tools, such as Reference Materials (RMs) with associated data and Quality Assurance Programs (QAPs) that will promote quality assurance (QA) and quality control (QC) for global molecular studies. We aim to provide metabolomics researchers, commercial metabolomics service providers, and instrument vendors with quantitative and new, economical, qualitative reference materials to:
provide reproducibility, comparability, and harmonization within and between laboratories, measurement platforms and multi-cohort studies

benchmark system performance

benefit

new technology and software characterization, and protocol development

offer training tools for analyst competency
Linking data directly to a stable homogeneous material allows for the potential development of quality control metrics for peptide and metabolite identification, bioinformatics, and systematic workflow evaluation. Additionally, NIST promotes research on fundamentals of metabolomics and proteomics to further progress best practice guidance in omics disciplines.
Metabolites in Frozen Human Plasma (SRM 1950)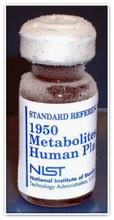 SRM 1950, Metabolites in Frozen Human Plasma, was the first reference material developed specifically for metabolomics research. This SRM represents 'normal' human plasma and was obtained from 100 individuals. Plasma from an equal number of men and women in a narrow adult age range (40 to 50 years) was used. Racial distribution of the donors reflected the distribution in the U.S. population, i.e., approximately 77 % white, 12 % African American or black, 2 % American Indian or Alaskan Native, 4 % Asian, 5 % "other," with approximately 15 % of the total taken from individuals of Hispanic origin. Value assignments are based on results from NIST measurements, as well as those of collaborators. This SRM was designed to apply broadly to the field, not toward specific applications. It is intended primarily for validation of methods for determining metabolites such as fatty acids, electrolytes, vitamins, hormones, and amino acids in human plasma and similar materials. This SRM can also be used for comparison of measurement technologies used in metabolomic studies and for quality assurance when assigning values to in-house reference materials. This SRM is not intended for quality control in untargeted metabolomics. Contact: johanna.camara [at] nist.gov
Urine and Plasma RM Suites for Untargeted Metabolomics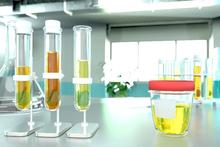 The immensity of metabolomics research leads to the introduction of many sources of variance throughout experimental workflows. Furthermore, analytical data from instrumental platforms can be more variable than the actual biological changes being probed. As such, the field has begun to educate researchers on the importance of using QC materials in metabolomics research. Consequently, there exists a need for a large supply of stable QC materials that can be routinely applied both within individual metabolomics studies and measurement campaigns and across collaborative studies and laboratories. Adoption and regular utilization of such materials will lead to the harmonization of the metabolomics field in its application across academic research, diagnostics and testing laboratories, and varied bio-relevant industrial processes.
We are actively developing a suite of human urine materials (RM 8232) to serve as metabolomics QC materials. The suite will consist of female non-smoker, female, smoker, male non-smoker, and male smoker pooled samples. The suite will be qualitatively characterized using liquid chromatography–high resolution mass spectrometry and NMR for relative metabolite fold changes and percent differences for the top 20 metabolites contributing to phenotype differentiation of the urine materials and the identities of the most (~30) abundant, detected metabolites in each urine material. To further the use of these materials, reference data acquired at NIST will be disseminated with the suite of materials, as well as consensus data obtained from an interlaboratory comparison.
In addition to urine materials, we are developing a suite of human plasma RMs (RM 8231) for use as metabolomics and proteomics QC materials that provide a range of constituent metabolite and protein profiles. While SRM 1950 – Metabolites in Frozen Human Frozen Plasma is often used as a QC material, untargeted metabolite fingerprints for SRM 1950 have yet to be officially characterized by NIST.  The new suite will consist of pooled plasma from diabetic, high triglyceride, and young African American plasma samples. This material is being developed in collaboration with the NIST Mass Spectrometry Data Center, which will enable a mass spectral library of this material to be distributed with the RM. Contact: christina.jones [at] nist.gov, tracey.johnston [at] nist.gov, clay.davis [at] nist.gov, benjamin.neely [at] nist.gov
Human Liver Suite for Proteomics and Metabolomics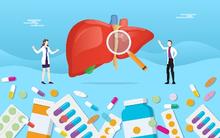 RM 8462 Frozen Human Liver Suite for Proteomics and Metabolomics is being developed and designed to maximize expected variability in the observed proteome and metabolome.  The material suite will consist of normal, fatty, and congested liver samples and both protein and metabolite fold changes and percent differences for the top proteins and metabolites contributing to differentiation will be determined.  Additionally, all of the data used to determine consensus identifications of proteins and detected metabolites in the suite will be publicly available. Contact: clay.davis [at] nist.gov
Human Whole Stool RM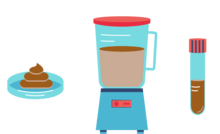 To identify new biomarkers that may serve as disease indicators and to understand biologically relevant properties of the human gut microbiome, we need validated analytical measurements that accurately describe various properties of these complex microbial ecosystems, both quantitatively and qualitatively. The most common measurements currently being used to describe these complex microbial communities are 1) NGS-based metagenomics and 2) mass spectrometry-based metabolomics. In either case, no fit-for-purpose standards exist that enable researchers to compare results generated across different laboratories and to assess the impact of the multitude of methodological variables that exist in either measurement platform. Here at NIST, we are engaged in the development of a candidate Human Whole Stool Reference Material (RGM 10162) that is demonstrated to be homogeneous and stable with respect to the microbial taxa (DNA) and key metabolites. This same material will ultimately be value assigned for both the identification and mass fraction content (as appropriate) for a panel of clinically-relevant metabolites and/or nutritional assessment metabolic markers.  Contact: paulina.piotrowski [at] nist.gov
Human Liver for Proteomics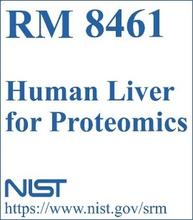 NIST is developing RM 8461, Human Liver for Proteomics, as a standalone QC research material. While the material can be utilized for quality control in metabolomic studies, it is intended to support investigations of peptide and protein identification in complex samples such as those in mass spectrometry-based proteomics. It was produced to provide a complex human tissue sample for evaluating the performance of proteomics mass spectrometry instruments coupled to liquid chromatography (LC), software for the identification of proteins and peptides, and development and QC of sample preparation methods.  RM 8461 can be used to help assess the confidence of peptide and protein identification within a laboratory or comparability between laboratories and different measurement approaches.  Details of the material's characterization were published in as well as the raw data used in the characterization of the material made . Contact: ,
Metabolomics System Suitability Sample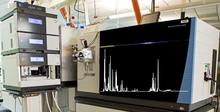 Prior to the actual analysis of biological samples, one must first assess the suitability of the analytical instrumentation for system readiness. In this regard, the metabolomics community is suffering from the lack of an everyday system suitability standard by which to benchmark instrument performance for untargeted MS based approaches. A complex solution that mimics biological samples is required to determine whether the analytical run is of acceptable quality and to ensure lack of contamination prior to experimental analyses. NIST is developing a candidate research grade material (RGM) human liver ethanolic extract as a system suitability solution. The design of a dried tissue extract as a suitability standard provides a chemically complex material with analyte dynamic range, offering simplicity and flexibility of use while eliminating sample preparation variation. In addition to assessing the readiness of a measurement platform, the extract can be a tool in harmonization of measurement quality across laboratories. RGM 10122 is available pre-sale for those interested in evaluating the material for metabolomics. Community feedback will direct the further development of the material into RM 8470. Contact: tracey.johnston [at] nist.gov
Human Milk for Nutritional Assessment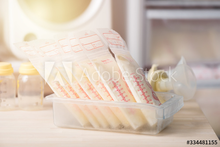 In direct response to this effort by our federal collaborators (USDA and NIH), NIST recognizes the need for a Standard Reference Material (SRM) for human milk nutrient composition. An SRM developed by NIST and used as a matrix-matched control in the analytical testing of human milk samples will result in increased confidence in the data and subsequently in the conclusions being drawn related to recommended daily intakes for birth to 24 months. The aim of this project is to evaluate the nutrient profiles (total and specific proteins and fats, free amino acids, oligosaccharides, vitamins, elements, calories) of this freshly obtained pool of human milk as a candidate reference material for nutrients and health assessment measurements. Untargeted lipidomic and metabolomic profiles will also be determined for this material to support a broad range of research questions related to human milk nutritional profiles. Contact: carolyn.burdette [at] nist.gov