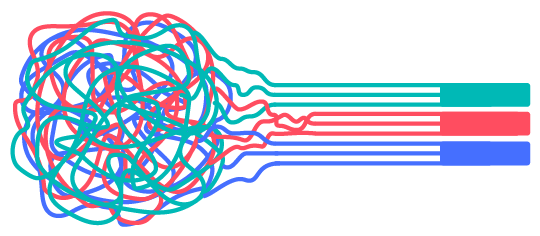 These new resources developed by a multidisciplinary team of experts in natural language processing and data curation and discovery allow researchers to get the most from the COVID-19 Open Research Dataset (CORD-19), a collection of scientific literature about coronaviruses containing tens of thousands of items. 
NIST developed these tools in response to the March 16, 2020, White House Call to Action to the Tech Community on New Machine Readable COVID-19 Dataset, which called on the artificial intelligence community to develop ways to make the collection's text and data easily searchable by biomedical researchers.
The CORD-19 dataset was made available by the Allen Institute for AI, Chan Zuckerberg Initiative, Georgetown University's Center for Security and Emerging Technology, Microsoft, and the National Library of Medicine at the National Institutes of Health at the request of the White House Office of Science and Technology Policy. These NIST products will be refreshed as the CORD-19 dataset grows. Development of these tools was made possible by the NIST expertise gained through work on bioinformatics, scalable computing and data curation and discovery, and the Materials Genome Initiative, which accelerates development and discovery of new materials through data mining and modelling.