Why Is There a Whole Federal Agency Devoted to Standards?
Now that you know a little more about standards, you might still find it surprising to learn there is an entire federal agency devoted to them. But the factors that led to NIST's origin in 1901 have similarities to many of the major issues we face today in the U.S. economy and the world at large.
Electricity was energizing our country in new ways, powering streetlights, moving vehicles and transmitting messages, reminiscent of how electric vehicles, solar panels and LED lights are currently transforming our tech landscape. But back then, there was an almost complete lack of standards: Electrical components couldn't fit together or work with one another, and scientists in different companies didn't have agreed-upon conventions for making electrical measurements. The same could be said for just about any U.S. industry, from construction to food production. For example, there were eight different "authoritative" values of the gallon.
Meanwhile, there was fierce international competition in science and technology. England, Russia, Germany, and Austria had created national standards laboratories to support their science and commerce. Americans were calling for a similar government agency to support commerce and to compete internationally.
In March of 1901, Congress passed legislation to establish and fund the National Bureau of Standards. First housed in the Treasury Department, NBS moved two years later to the newly formed Department of Commerce and Labor, and then in 1913 to the stand-alone Commerce Department, where it still exists today. The agency was renamed the National Institute of Standards and Technology in 1988, to reflect an expanded mission to promote U.S. innovation and industrial competitiveness.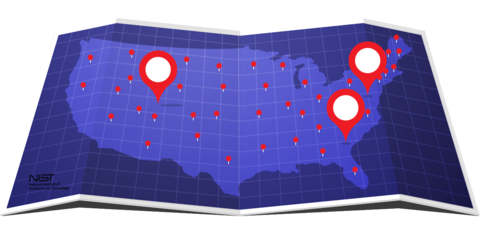 Today, NIST is headquartered in Gaithersburg, Maryland; has another major campus in Boulder, Colorado; and belongs to multiple joint institutions. NIST has five major laboratories, two user facilities, and three programs devoted to manufacturing and performance excellence. Five scientists have received Nobel Prizes for work they did while at NIST, and countless others have received prestigious awards from technical organizations.
Even though the agency is just a little bit over a century old, NIST's roots go all the way back to the U.S. Constitution. Section 8 calls for the United States "to fix the Standard of Weights and Measures" to support commerce across the nation.
But before we go any further, let's talk more about what we mean by "standards." In the world of science and technology, there are actually two major types of standards, and they are almost like apples and oranges. Let's first go over the differences between them.