A monstrous wildfire known as the Camp Fire nearly razed the town of Paradise, California, in 2018 and remains the state's deadliest and costliest wildfire to date.
Within the turmoil left in the wake of the inferno, researchers at the National Institute of Standards and Technology (NIST) saw opportunity to learn how to better protect wildfire-prone communities.
The team rigorously investigated the events of the Camp Fire and have completed a detailed timeline describing the fire's progression. The timeline is available in a new report that identifies areas where more research is crucial and could help city officials and first responders prepare for severe events in the future.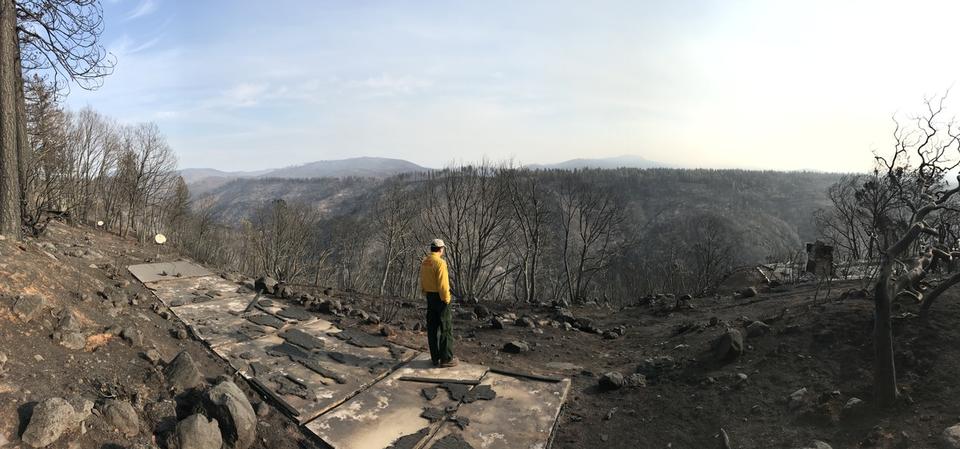 NIST researcher and fire protection engineer Alexander Maranghides views a landscape marred by the Camp Fire during a field data collection deployment.
California Department of Forestry and Fire Protection (CAL FIRE) personnel survey the scant remains of buildings in the aftermath of the Camp Fire.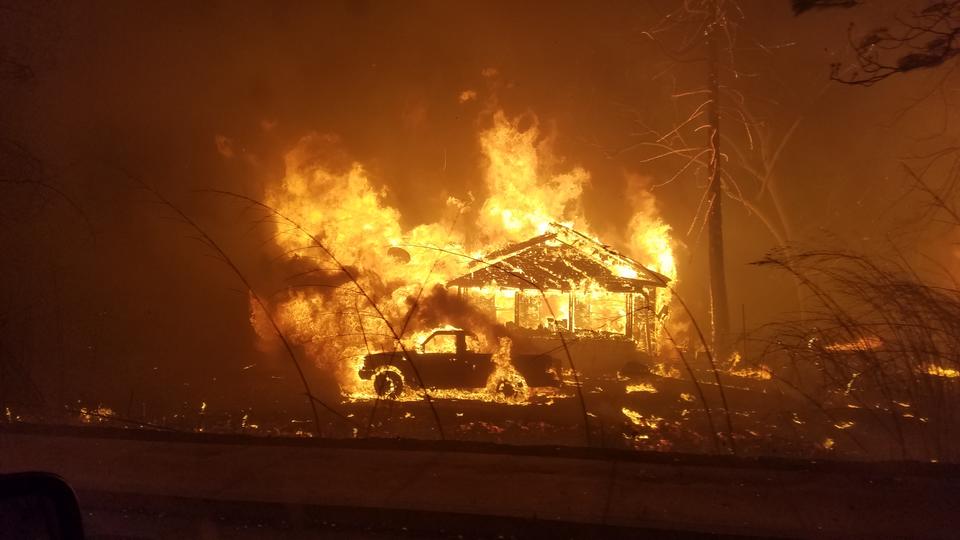 A plot of land is enveloped in flames; the sky blackened by smoke at 3:02 pm on the day the fire started. The team learned that many residences caught fire because of nearby flaming objects, such as vehicles and sheds.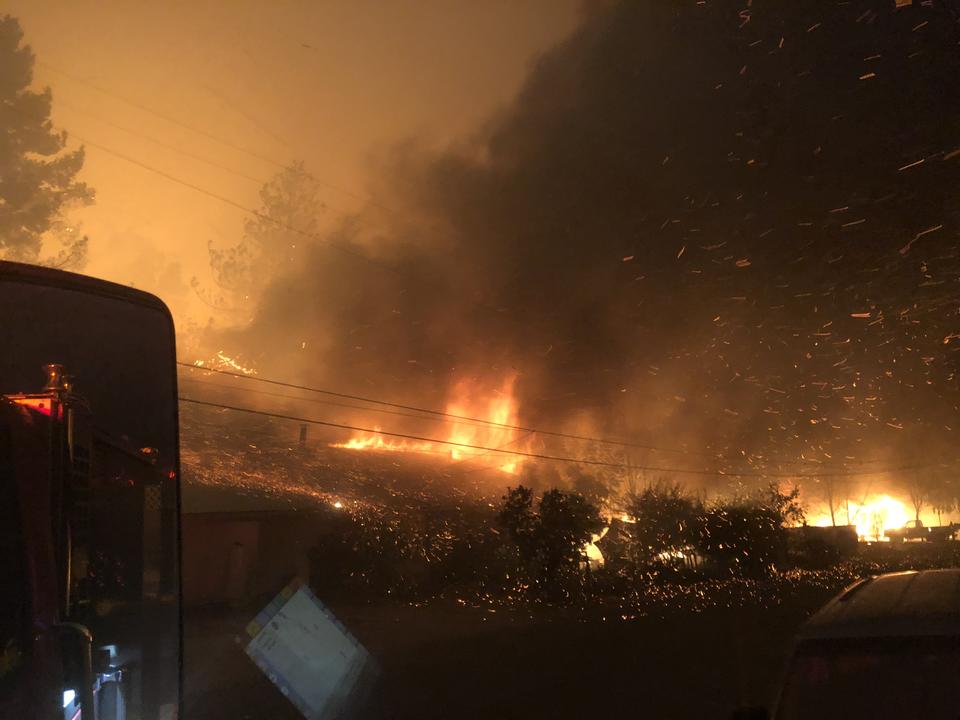 Captured from inside a fire engine, this photo shows burning buildings and plant life producing embers that are swept away by the wind. Embers, which can travel for miles once in the air, were one of the Camp Fire's most significant weapons.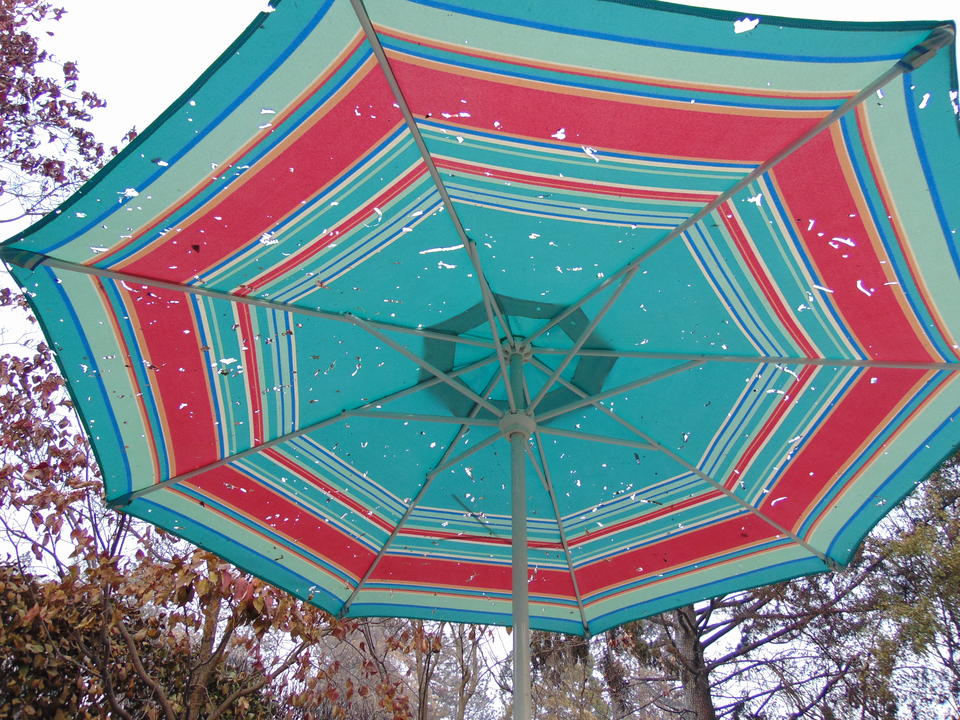 During their investigation, NIST researchers found evidence of areas being showered by embers. This umbrella was riddled by pieces of burning debris.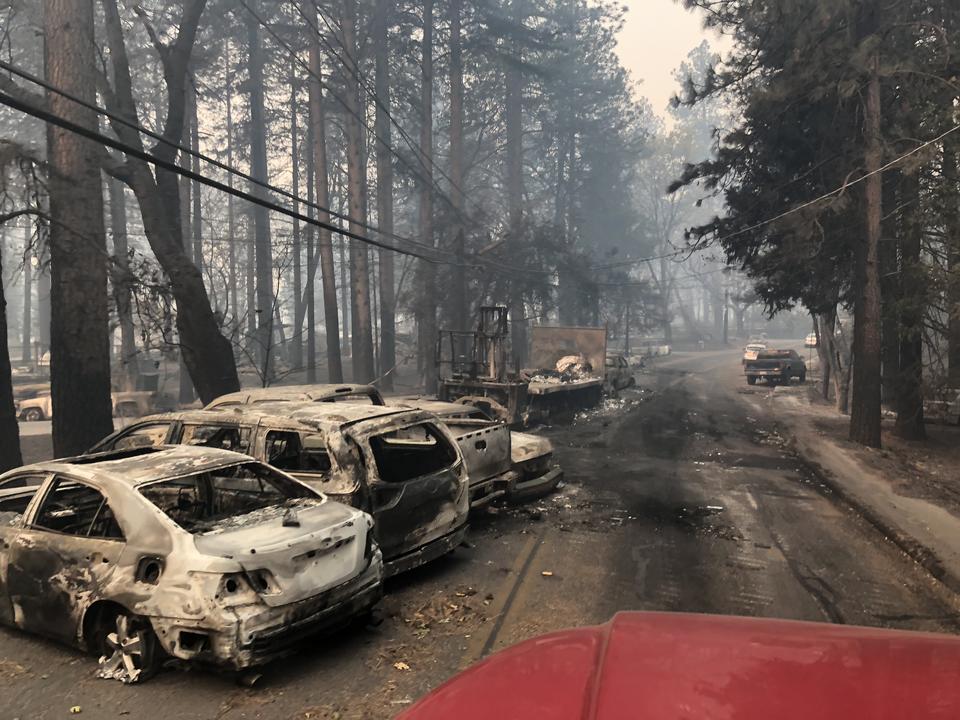 A bulldozer dislodged abandoned vehicles from a blocked roadway after the fire. The scene suggests that a burnover, a dangerous event where fire cuts evacuees off from escape routes, took place. There were at least 19 over the course of the fire.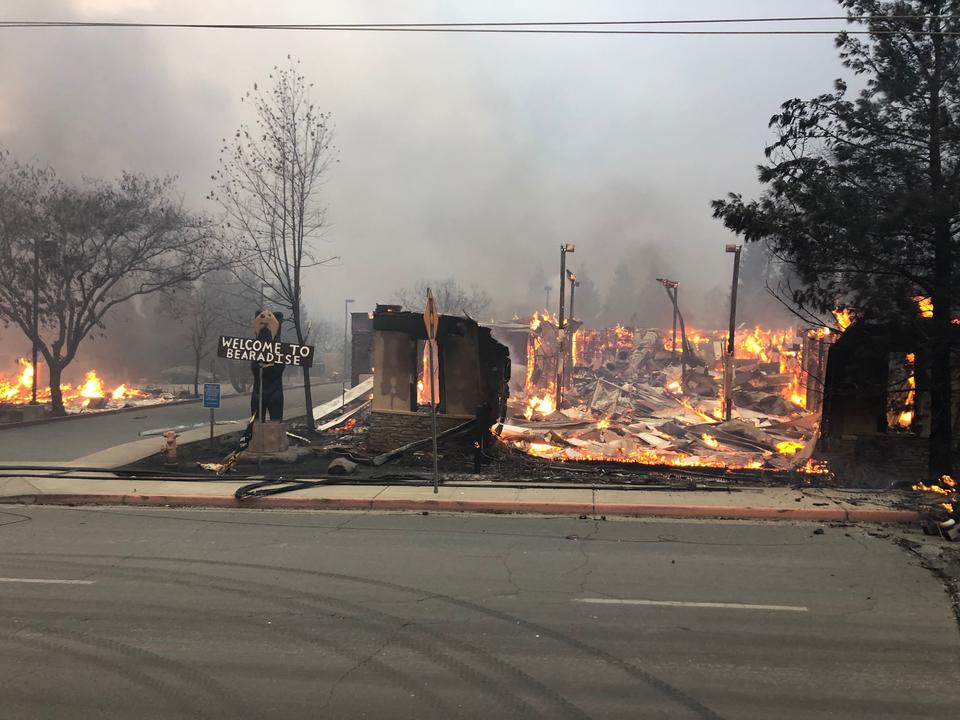 This image depicts several businesses that burned down — a handful of the thousands of buildings obliterated by the fire. In total, the inferno wiped out 85% of Paradise's structures.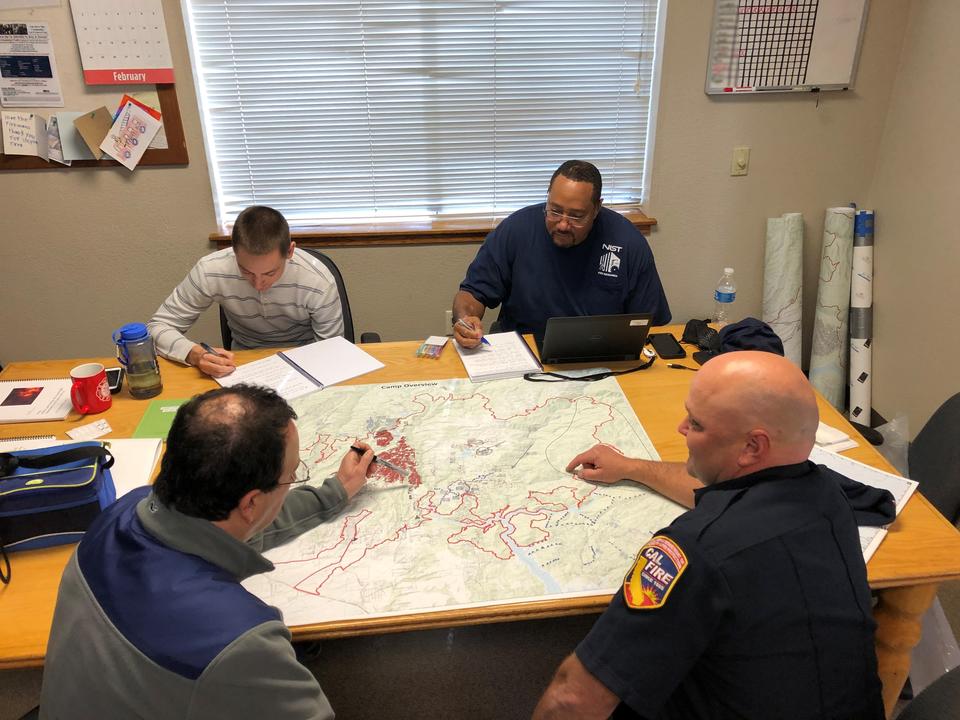 With support from CAL FIRE, Paradise Police Department and other organizations, NIST examined radio logs, 911 calls, satellite images and other data and spoke with 157 people present during the fire. The team carefully stitched together information from all these sources to construct a fire timeline.