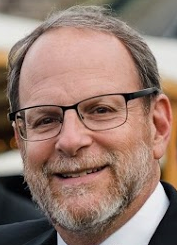 In September 2022, NIST's Robert Lipman received the Bryan K. Martin Technical Excellence Award, which is presented annually by PDES, Inc., an industry, government, and university consortium committed to standardizing data exchange in manufacturing.
The award highlighted Lipman's contributions over a ten-year period. Notably, Lipman is an internationally recognized leader in recommended practices for implementing computer aided technologies (CAx) for the consortium of aerospace manufacturers, called LOTAR. Lipman helped significantly improve the quality of product and manufacturing information related to ISO 10303, called STEP –  the "STandard for the Exchange of Product model data." Lipman also helped establish a forum for implementing computer-aided engineering, based on ISO 10303-209, which is the STEP standard for exchanging and archiving engineering analysis and simulation information. Additionally, Lipman greatly influenced educational outreach for bringing in the next generation of STEP developers, implementers, and consumers.
The award further pointed out that Lipman immersed himself in the STEP data model, making him one of the leading experts on its entity patterns and attribute population and enabling technical solutions when needed. And the award stated that Lipman kept technology transfer a priority, thus ensuring that PDES developments moved to industry.
This was Lipman's second Technical Excellence award; the first was presented by PDES in 2014.