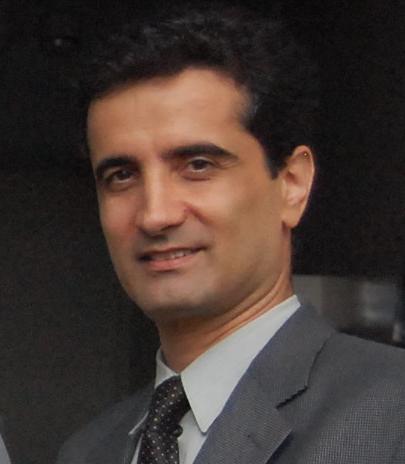 Dr. Kamran Sayrafian was chosen as a Fellow in recognition of outstanding contributions to mathematical and computational modeling of Body Area Networks.
Dr. Kamran Sayrafian is a pioneer in the field of Body Area Networks (BAN), a revolutionary technology for reliable data communication between wearable, implantable and ingestible medical sensors and actuators. He has been passionately leading innovative research projects in this very challenging and interdisciplinary area since 2005. Dr. Sayrafian has made significant technical contributions in accurate mathematical and computational models that are crucial to the success of this emerging technology arena. He was a major contributor in the development of the IEEE802.15.6 International Standards on BAN, which was published in 2012.
As a program manager in the Information Technology Laboratory (ITL) of the National Institute of Standards and Technology (NIST), he initiated a strategic program on Pervasive Health-IT during 2007-2012. Since then, he has been leading a cutting-edge research program on IoT-Health while developing a state-of-the-art 3D simulation and visualization platform for the study of BAN within the Applied Computational and Mathematics Division of ITL. With more than 90 publications in prestigious conferences and journals (resulting in five best paper awards), Dr. Sayrafian is internationally recognized in his field. His innovative research in many areas will undoubtedly pave the way for future innovations in the field of information technology for health care applications.