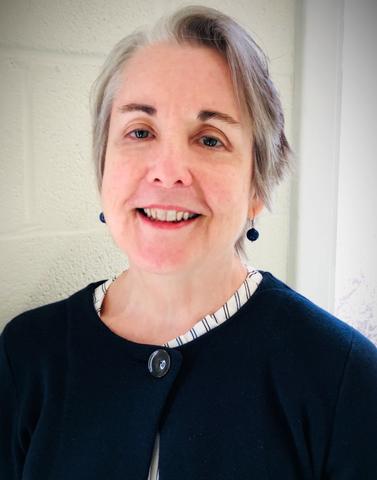 Dr. Ellen M. Voorhees was announced as the recipient of the Ron Brown Excellence Award in Innovation as part of the 73rd Annual Department of Commerce award winners. The Secretary of Commerce noted that "former Secretary of Commerce Ron Brown saw public service as an opportunity to make extraordinary contributions to the future of our country. This award honors his commitment to innovation and creativity as critical tools in making our department a leader in service to the American people."
"Dr. Voorhees produced the blueprint for information retrieval evaluations' methods.  It helped to build trust in information returned by search engines on COVID-19 and other pandemics—and will be a lasting resource for biomedical research."
         -- Secretary Raimondo, Honor Awards Message from the Secretary
Dr. Voorhees led the design and implementation of the NIST TREC COVID Challenge, an evaluation challenge for information retrieval that provided unprecedented capability in accurately retrieving reliable, contemporaneous information for the global fight against the novel coronavirus, COVID-19. The resulting search technology developed from the TREC COVID Challenge under Dr. Voorhees's leadership was quickly deployed by researchers worldwide to improve search technology in the fight against the ongoing pandemic. You can read the complete citation here.
Ellen Voorhees is a Fellow at the U.S. National Institute of Standards and Technology (NIST).  For most of her tenure at NIST she managed the Text REtrieval Conference (TREC) project, a project that develops the infrastructure required for large-scale evaluation of search engines and other information access technology.  Currently she is examining how best to bring the benefits of large-scale community evaluations to bear on the problems of trustworthy AI. Voorhees' general research focuses on developing and validating appropriate evaluation schemes to measure system effectiveness for diverse user tasks.
Voorhees received a B.S. in computer science from the Pennsylvania State University, and M.S. and Ph.D. degrees in computer science from Cornell University.  Prior to joining NIST she was a Senior Member of Technical Staff at Siemens Corporate Research in Princeton, New Jersey where her work on intelligent agents applied to information access resulted in three patents.
Voorhees is a fellow of the Association for Computing Machining (ACM), a member of the Association for the Advancement of Artificial Intelligence (AAAI) and the Association for Computational Linguistics (ACL), and has been elected as a fellow of the Washington Academy of Sciences. She has published numerous articles on information retrieval techniques and evaluation methodologies and serves on the review boards of several journals and conferences.