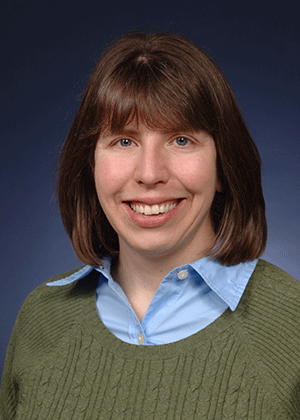 For her work on the Conferences for Undergraduate Women in Physics (CUWiP).
About Dr. George A. Snow:
Throughout his tenure at the University of Maryland, Dr. George A. Snow remained committed to advancing and expanding the participation of women in the sciences. Dr. Snow and his wife, Lila, taught the first Women's Studies course at the University in the Spring semester of 1972. In order to honor Dr. Snow's commitment to assisting women in the sciences, his wife and children established the award in February 2001 to help advance women in physics. This award is given to a student, staff, or faculty member in the Department of Physics who has personally helped to advance the representation of women in the field of physics.
Dr. George A. Snow was a professor of Physics at the University of Maryland from 1957 to 1992. From 1970 through 1971 he served as acting chair of the Department of Physics. In addition to his work at the University, Dr. Snow's research contributions in experimental and phenomenological high-energy physics had considerable impact on the field. In 1958, he established the High Energy Physics Group at Maryland and led this group until his retirement from the University in 1992.