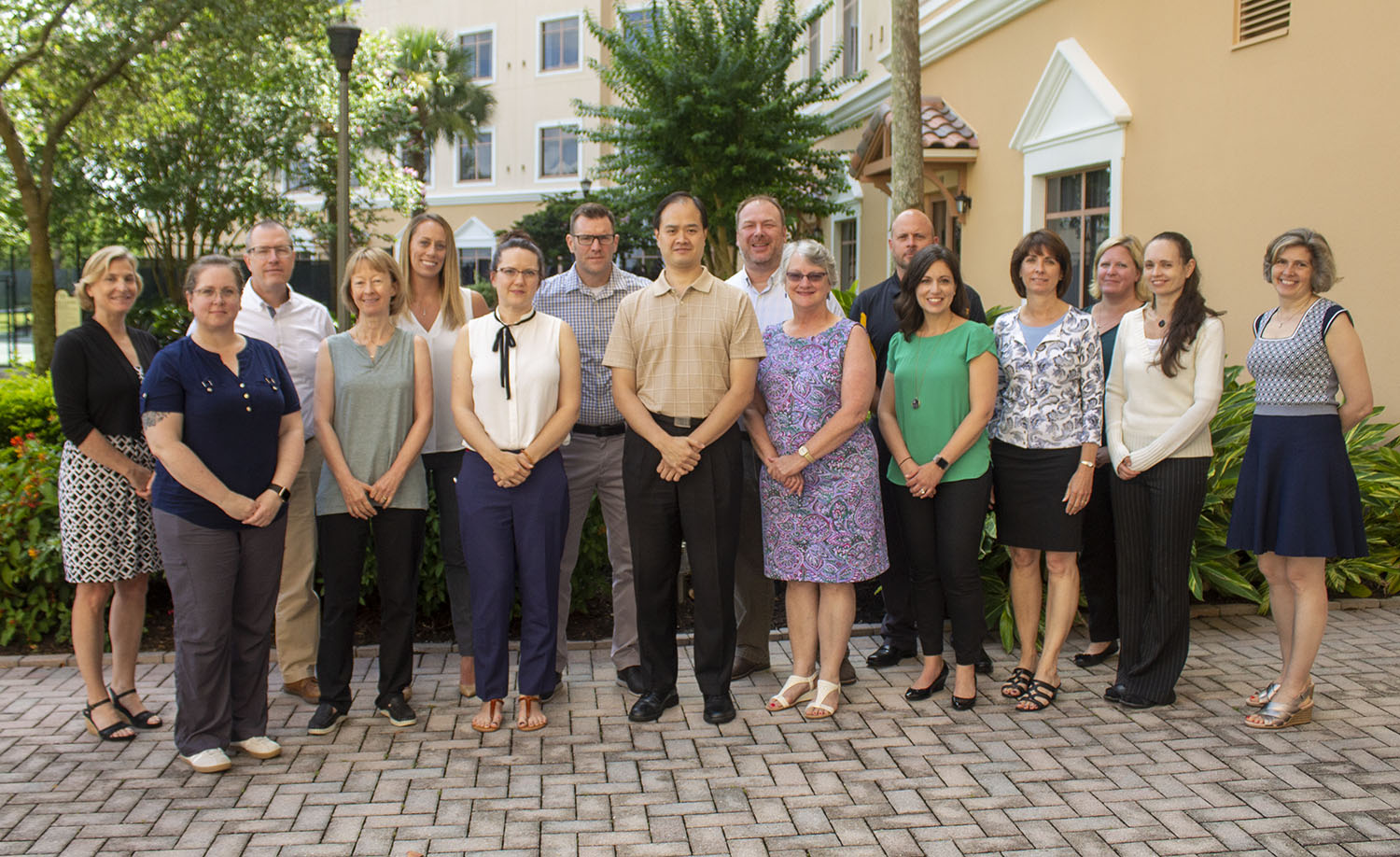 Officers | Members | Standards | Discipline-Specific Baseline Documents | Research & Development Needs | Presentations
The Biological Data Interpretation and Reporting Subcommittee focuses on standards and guidelines related to scientifically valid methods of interpretation, statistical analysis and reporting of biological results.
Beth Ordeman, Subcommittee Chair, Pinellas County Forensic Laboratory
Vacant, Subcommittee Vice Chair
Vacant, Subcommittee Executive Secretary
Lisa Marie Brewer, Glendale (California) Police Department
Jason Bundy, Florida Department of Law Enforcement (Quality Representative)
Lynn Burley, Santa Clara County Crime Laboratory
Michael Coble, Ph.D., University of North Texas
Nadja Compo, Florida International University (Human Factors Representative)
Jerrilyn Conway, Federal Bureau of Investigation
Julie French, NCTC
Jennifer Friedman, Federal Defender for the Central District of California (Legal Representative)
Brian Higgins, Defense Forensic Science Center (including USACIL)
Tim Kalafut, Defense Forensic Science Center (including USACIL)
Marla Kaplan, Oregon State Police
Rebekah Kay, Utah Bureau of Forensic Services
Melissa Kotkin, Verogen
Eugene Y. Lien, New York City Office of Chief Medical Examiner
Michael Marciano, Syracuse University
Heather McKiernan, Center for Forensic Science Research and Education
Andrew P. McWhorter, Texas Department of Public Safety
Shawn Montpetit, San Diego (California) Police Department Crime Laboratory
Steven Myers, California Department of Justice
Susan Walsh, Indiana University-Purdue University Indianapolis
Christian Westring, Ph.D., Private Consultant
Charlotte Word, Ph.D., Private Consultant
Tier 1: On the OSAC Registry
Tier 2: Published by an SDO
Tier 3: Sent to an SDO
Standard for Training of Forensic Autosomal and Y-STR Data Interpretation.

Standard for Training on the Combined DNA Index System (CODIS).

Standard for Training to Perform Forensic DNA Reporting and Review.

Standard for Internal Evaluation of a Laboratory's DNA Mixture Interpretation Protocol.

Standard for Reporting DNA Conclusions.
Tier 4: Under Development
Standard for Training in the Use of Statistics in Interpretation of Forensic DNA Evidence.
Standard for Training of Analysis of Forensic STR Data.
Standard for Training on Testimony for Forensic Biology.
Standard for Setting Analytical and Stochastic Thresholds for Application to Forensic Casework Using Electrophoretic Systems.
Standard for Interpreting and Reporting DNA Test Results Associated with Failed Controls and Contamination Events.
Testimony Propositions.
---
In general, the development of standards and guidelines is transitioning from the Scientific Working Groups (SWGs) to the OSAC. Some SWGs will continue to operate to provide other resources within their discipline. The existing SWG documents will remain in effect until updated documents are disseminated by the OSAC or the SWG. SWGDAM will retain the responsibility for updating the FBI DNA Quality Assurance Standards.
– Forensic Science Standards Board: March 2015