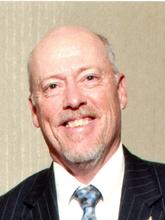 Mr. Johnson is the past president (2014-2015) of the International Association for Identification (IAI). He is a retired law enforcement supervisor with an extensive background in latent print examination, crime scene investigation, forensic art as well as experience with crime scene reconstruction, footwear examination and bloodstain pattern analysis.
An IAI-certified latent print examiner and forensic artist; he is currently senior vice president of West Virginia operations for Ideal Innovations, Inc. He has worked numerous forensic/biometric support contracts for the Department of Defense (DoD) and was actively involved in the development of DoD forensics and biometric standards.
In addition to his affiliation through the IAI, Mr. Johnson is an Associate Member of the American Academy of Forensic Science and the International Association of Cranio-Facial Identifiers. He is the past secretary and chair of the IAI Forensic Art Certification Board, past chair of the IAI Science and Practices Committee, past chair of the IAI Biometric Information Systems Committee and past chair of the IAI Facial Identification provisional sub-committee.  Mr. Johnson received a B.S. degree from the University of Iowa and has over 2000 hours of related forensics training.
He was appointed to the FSSB in 2014.