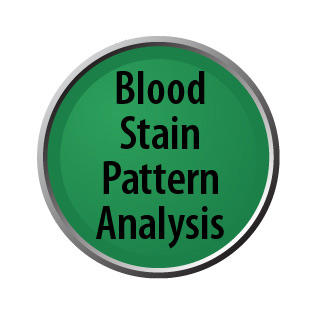 The Bloodstain Pattern Subcommittee will focus on standards and guidelines related to the scientific detection and analysis of bloodstain patterns present at crime scenes and on associated evidence.
Officers
Toby L. Wolson, Subcommittee Chair, Noslow Forensic Consultations, LLC
Jeff Gurvis, Subcommittee Vice Chair, National Forensic Support Laboratory (private sector)
Holly Latham, Subcommittee Executive Secretary, Kansas Bureau of Investigation
Members
Kim Clements, Washington, D.C. Consolidated Forensic Laboratory
Kenneth Martin, Consultant, Martin Forensics /Bevel, Gardner and Associates
Elizabeth Toomer, U.S. Naval Criminal Investigation Service
Cristina Gonzalez, Los Angeles County Sheriff's Department Crime Laboratory
Elizabeth Richards, Ph.D., U.S. Air Force Office of Special Investigations
Peter Valentin, University of New Haven
Tom Griffin, Bevel, Gardner, and Associates
Susan Rinehart, Individual
Haonan Wang, Ph.D., Colorado State University
Leah Innocci, Wyoming State Police Crime Laboratory
Jason Simser, Ph.D., Minnesota Bureau of Criminal Apprehension Forensic Science Laboratory
Gary Wilgus, Ohio Bureau of Criminal Investigation
Stephen Michielsen, Ph.D., North Carolina State University
LeeAnn Singley, Grayson Singley Associates, LLC
Kevin Winer, Kansas City (Missouri) Police Crime Laboratory
Jeremiah Morris, Johnson County (Kansas) Sheriff's Office Criminalistics Laboratory
Gabriele Suboch, Ph.D., Northcentral University, online degree programs
Research & Development Needs
See the Research & Development Needs identified by the Bloodstain Pattern Analysis subcommittee.
---
In general, the development of standards and guidelines is transitioning from the Scientific Working Groups (SWGs) to the OSAC. Some SWGs will continue to operate to provide other resources within their discipline. The existing SWG documents will remain in effect until updated documents are disseminated by the OSAC or the SWG. SWGDAM will retain the responsibility for updating the FBI DNA Quality Assurance Standards.
– Forensic Science Standards Board: March 2015