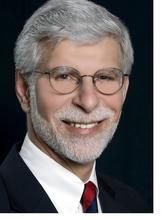 Mr. Stolorow is the Deputy Director of the Special Programs Office at the National Institute of Standards and Technology (NIST), U.S. Department of Commerce in Gaithersburg, Maryland where he is also the Director for OSAC Affairs (Organization of Scientific Area Committees for Forensic Science). The mission of OSAC is to produce consensus documentary standards and guidelines to improve quality and consistency of work in the forensic science community. Mr. Stolorow serves as the program chairman of the International Symposium on Forensic Science Error Management first convened by NIST in 2015 and scheduled again for July 2017.
Mr. Stolorow has significant forensic laboratory and courtroom experience, having served as the training coordinator for the statewide forensic serology program and as the research program administrator for the Illinois State Police Bureau of Forensic Science, as well as serving as the Executive Director of Orchid Cellmark, a forensic DNA testing laboratory. Mr. Stolorow led teams that performed DNA analysis for high-profile cases such as the 1995 criminal investigation of O.J. Simpson, the 1996 murder case of JonBenet Ramsey, and the 1998 Unabomber case of Theodore Kaczynski. Mr. Stolorow is a Fellow of the American Academy of Forensic Sciences and the recipient of the 2014 Criminalistics Section Mary E. Cowan Outstanding Service Award. He is also a member of the Midwestern Association of Forensic Scientists and ASTM. Mr. Stolorow received the 2005 Midwestern Association of Forensic Scientists Distinguished Service Award. He served as co-chair of the National Science and Technology Council Subcommittee on Forensic Science from 2009 through 2012. Mr. Stolorow received a B.S. from the University of Michigan, an M.S. in Forensic Chemistry from the University of Pittsburgh, and an M.B.A. from Eastern Michigan University.
He is the NIST ex officio member of the OSAC Forensic Science Standards Board.
Contact: mark.stolorow@nist.gov
301-975-2754