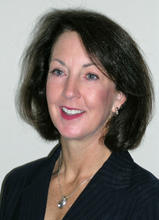 Laurel Farrell is the Society of Forensic Toxicologists representative on the Forensic Science Standards Board. She has worked in forensic toxicology for more than 30 years, focusing in human performance toxicology. Her career has included practitioner experience in the forensic disciplines of drug chemistry (weighing, identification and purity determinations) and in trace (glass) as well as management responsibility for many forensic disciplines. After retiring from the state of Colorado, Ms. Farrell joined the American Society of Crime Laboratory Directors Laboratory Accreditation Board.
Previously serving as a lead assessor and as an instructor, she is currently the accreditation program manager for the calibration program. She is an active member in a number of forensic professional organizations. A fellow of the American Academy of Forensic Sciences, she received the 2008 Toxicology Section Ray Abernathy Award for Outstanding Forensic Toxicology Practitioner. She also was recognized by the National Safety Council with the presentation of the 2009 Robert F. Borkenstein Award for her career service to the alcohol, drugs and transportation safety field. She has served as a member and as an executive committee member of the Scientific Working Group for Forensic Toxicology since 2010 and is looking forward to supporting the OSAC initiative.
She was appointed to the FSSB in 2014.