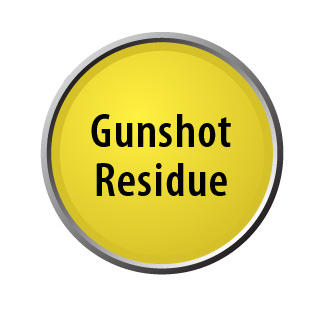 Officers | Members | OSAC Registry Approved Documents | Research & Development Needs | Documents in Process | Discipline-Specific Baseline Documents | Presentations
The Gunshot Residue Subcommittee focuses on standards and guidelines related to the analysis of evidence that results from the deposition of or physical transfer of small or minute quantities of gunshot residue.

Rodney M. Simmons, Subcommittee Chair, Wyoming State Crime Laboratory
Thomas White, Subcommittee Vice Chair, Texas Department of Public Safety Crime Laboratory Services
Emily Weber, Subcommittee Executive Secretary, Hamilton County (Ohio) Coroner's Office
Robert Berk, Retired
Candice Bridge, University of Central Florida
Jesse D. Brown, Defense Forensic Science Center
Richard S. Brown, MVA Scientific Consultants
Douglas DeGaetano, Commonwealth of Virginia Department of Forensic Science
John Drugan, Massachusetts State Police Forensic Group
Dave Edwards, Jeol USA Inc.
David Freehling, North Carolina State Crime Laboratory
Debra (Kowal) Gibson, Los Angeles County (California) Department of Coroner
Trevor Gillis, Santa Clara County (California) District Attorney's Crime Laboratory
Monica Joshi, Ph.D., West Chester University of Pennsylvania
Debra Joslin, Ph.D., McCrone Associates
Koren Powers, West Virginia State Police Forensic Laboratory
Amy Reynolds, Boston Police Crime Laboratory
Nicholas Ritchie, Ph.D., U.S. National Institute of Standards and Technology
Jason Schroeder, Harris County (Texas) Institute of Forensic Sciences
None at this time.
See the Research & Development Needs identified by the Gunshot Residue subcommittee.
Under Development (still being written/edited/revised within OSAC)

GSR Testimony

Report writing, Qualifying Statements and Interpretation

Methodology, Research, and Literature Review

Validation and Instrument requirements

Task irrelevant information when considering cognitive and contextual bias in GSR analysis

Organic GSR methodology, instrumentation and acceptability (New Document)

Work Product Sent to SDO (OSAC wrote/edited/revised document and introduced to SDO for development)

ASTM E1588-17: Standard Guide for Gunshot Residue Analysis by Scanning Electron Microscopy/Energy Dispersive X-Ray Spectrometry

ASTM E620-17 Standard Practice for Reporting Opinions of Scientific or Technical Experts

GSR Training Guide

SDO Published (the SDO published the document and is posted on the SDO's website)

ASTM E1588-17: Standard Guide for Gunshot Residue Analysis by Scanning Electron Microscopy/Energy Dispersive X-Ray Spectrometry

Entered OSAC Registry Approval Process (document is being evaluated for placement on the OSAC Registry)
The Forensic Science Standards Board (FSSB) has provided the opportunity for OSAC Subcommittees to identify baseline documents and reference materials that best reflect the current state of the practice within their respective disciplines. 
These documents contain practical information regarding these disciplines that can help forensic scientists, judges, lawyers, researchers, other interested parties and the general public, to better understand the nature, scope, and foundations of the individual disciplines as they are currently practiced.
It is important to note that the identification of these documents in this venue does not represent an endorsement by OSAC or NIST.  Only documents that are posted on the OSAC Registries constitute OSAC endorsement. All copyrights for these documents are reserved by their owners. Subcommittee position statements or responses to data collections by the subcommittee represent the consensus opinion of the subcommittee, not necessarily the position of the entire OSAC organization or NIST.
Gunshot Residue Compiled Bibliography (January 2017)
SWGGSR - Guide for Primer Gunshot Residue Analysis by Scanning Electron Microscopy/Energy Dispersive X-Ray Spectrometry (2011)
Final Report on Particle Analysis for Gunshot Residue Detection (1977)
ENFSI BPM for GSR (ver 1.0) (2003-2011)
ENFSI Guide for GSR (ver 2.0) (2008-2012)
Current Methods in Forensic Gunshot Residue Analysis (2000)
Chemical Analysis of Firearms, Ammunition, and Gunshot Residue (2008)
None at this time.
---
In general, the development of standards and guidelines is transitioning from the Scientific Working Groups (SWGs) to the OSAC. Some SWGs will continue to operate to provide other resources within their discipline. The existing SWG documents will remain in effect until updated documents are disseminated by the OSAC or the SWG. SWGDAM will retain the responsibility for updating the FBI DNA Quality Assurance Standards.
– Forensic Science Standards Board: March 2015