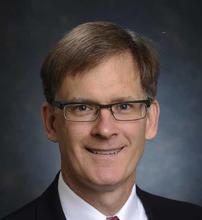 Gregory G. Davis serves as professor and director of the forensic division of the Department of Pathology at the University of Alabama at Birmingham and as chief coroner/medical examiner for Jefferson County, Ala. Dr. Davis graduated from Vanderbilt Medical School. He trained in pathology at Vanderbilt University Medical Center followed by forensic pathology training at the San Diego County Medical Examiner Office. Dr. Davis is a diplomate of the American Board of Pathology in anatomic, clinical and forensic pathology. Dr. Davis has worked at UAB since completing his forensic pathology fellowship.
Dr. Davis earned a Master of Science in Public Health from the UAB School of Public Health. His research interest is the application of epidemiology to forensic pathology, especially drug abuse. He publishes in peer-reviewed journals and is the author of
Pathology and Law
. He is on the editorial boards of the
Journal of Forensic Sciences
,
Academic Forensic Pathology
, and
Forensic Science, Medicine, and Pathology
. He currently represents the pathology/biology section on the board of directors of the American Academy of Forensic Sciences and is the 2014 president of the National Association of Medical Examiners.
He was appointed to the FSSB in 2014.