Our approach is to apply state-of-the-art synchrotron measurement capabilities at the National Synchrotron Light Source (NSLS) and the Advanced Photon Source (APS) to generate structure data that cannot be measured by other methods. We collaborate with leading researchers from industry, other government agencies, and universities to address the nation's most pressing measurement needs. The methods that we employ include: (1) near-edge X-ray absorption fine structure (NEXAFS) spectroscopy; (2) extended X-ray absorption fine structure (EXAFS) spectroscopy; (3) variable kinetic energy X-ray photoelectron spectroscopy (VKEXPS); (4) grazing incidence X-ray diffraction; and (5) small angle X-ray scattering and reflectivity. Methods (1) – (3) are available at the NIST beamlines at the NSLS, while methods (4) and (5) are located at the APS.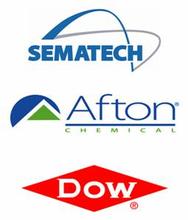 Impact and Customers:
Establishing structure-property relationships for advanced materials is critical to the development and optimization of products in many technology sectors. Synchrotron measurements provide structure data that cannot be attained by other methods.
Synchrotron measurements of the depth dependence of the interfacial structure e.g., chemistry and local bonding) in high dielectric constant gate stack devices have enabled SEMATECH to optimize processing of such devices.
Synchrotron measurements have elucidated the surface chemistry of an environmentally friendly automotive oil additive produced by Afton Chemical.
NIST researchers collaborate with more than 15 companies to provide synchrotron-based structure measurements of novel materials for next generation device applications.