Three material parameters determine the conversion efficiency of thermoelectrics. These are the Seebeck value (the voltage produced in the presence of a temperature difference), the electrical conductivity, and the thermal conductivity. The instrument under development consists of a heat pipe containing sophisticated thermometry and integrated electronic probes to allow for simultaneous measurements of these parameters in nanostructured thermoelectrics over a large temperature range. The fact that the instrument can perform these simultaneous measurements with extremely high precision makes it unique. In fact, it is so sensitive, that in terms of thermal properties, at room temperature the dominant heat loss is by radiation, which is compensated through heated radiation shields.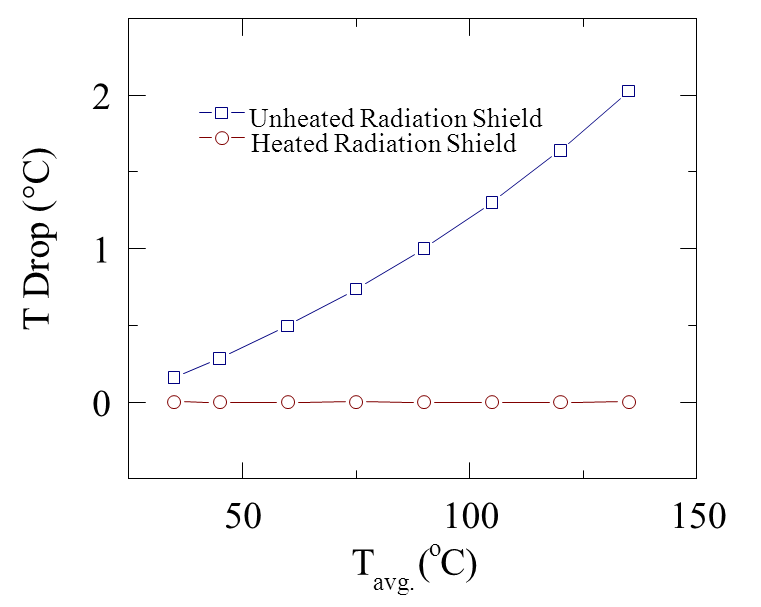 Fig. 1. At room temperature, the dominant source of heat loss, radiation, is compensated by heated radiation shields. 
Currently, the instrument is undergoing calibration and testing in order to be validated for experimental use. Its thermal properties are being calibrated using NIST's thermal conductivity standards.

Initial results of the electronic and thermal properties of conventional thermoelectrics are shown below and are consistent with expected values.


Fig. 2. Initial measurements of the electronic and thermal properties of conventional thermoelectrics are consistent with expected values.
Once the instrument validation is complete, our efforts will expand to nanostructured thermoelectrics. Recent advances in nanostructured thermoelectric materials have increased the conversion efficiency of thermoelectric devices to the point that they may soon become cost-effective for widespread use. Several scientific developments have resulted in significant improvements in the thermoelectric figure of merit, ZT, which directly affects conversion efficiency. These developments, each with a distinct mechanism for enhancement, involve fabrication of reduced dimensional structures, structures containing nanoscale inclusions, and lamellar structures.