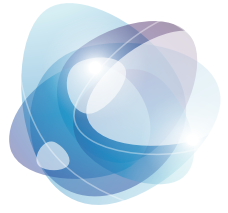 5G Millimeter Wave Channel Model Alliance
In contrast with today's relatively fragmented and narrow-scoped activities, pulling together resources under one alliance makes it possible to provide an in-depth understanding of the unique mechanisms related to millimeter-wave propagation and be better equipped to address as specific needs arise for each wireless systems application. The 5G mmWave Channel Model Alliance provides a venue to promote fundamental research into measurement, analysis, identification of physical parameters, and statistical representations of mmWave propagation channels. In addition to making available methodology and best practice data, the Alliance focuses on the development of usage scenarios for Indoor, Outdoor and Emerging environments.
Participation is open to all and no membership fee is required to ensure the broadest participation in the Alliance. Working group meetings are conducted via conference call and Web Experience. Notes and outcomes from working group meetings may be found on the Wiki (link below). If you are interested in participating in this group or attending future working group meetings, please contact:
5G mmWave Channel Model Alliance Wiki: https://sites.google.com/a/corneralliance.com/5g-mmwave-channel-model-alliance-wiki/home
Future Generation Communications R&D Roadmap
CTL is in the process of developing a roadmap that identifies key gaps and R&D opportunities related to future generation communication systems. This effort can prove valuable to informing and planning future R&D activities.
Following an initial market research and over two dozen stakeholder interviews, a number of key wireless technology areas have been identified including waveform, antenna, spectrum, millimeter wave, architecture, and protocols. NIST is convening a multidisciplinary stakeholder working group in July 2016 to further characterize the gaps and challenges related to these areas.
The project wiki features NIST's research early findings and contact information for stakeholders to get involved with this process: https://sites.google.com/a/corneralliance.com/future-generation-wireless-roadmap/home