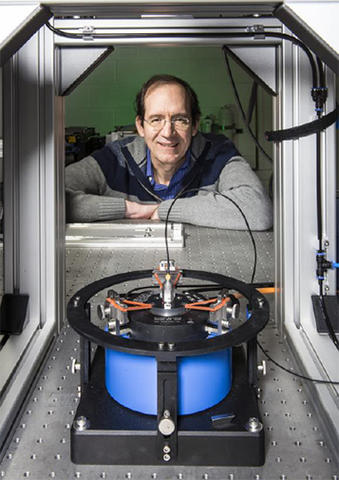 Our program is undergoing major changes by responding to the emerging needs for increased sensitivity, precision, and reduced uncertainty for acoustic devices, accelerometers, and gyroscopes, and inertial measurement units (IMUs).  Improvements in acoustic calibrations are needed to support the development of greatly improved hearing aids as an example.  Lower uncertainty and cost calibrations are needed to support the development of low-cost, high-performance accelerometers and gyroscopes for dead reckoning and tilt sensing.  Lower uncertainty and cost accelerometer calibrations are also needed for vibration sensing for preventive maintenance.  Lower uncertainty and cost shock measurements are needed for injury prevention and remediation in sports as well as personal and military vehicles.
New calibrations and calibration protocols are needed for new technologies for microphones and internal devices that are proliferating automotive and consumer electronics.  These Microelectromechanical Systems (MEMS) sensor technologies have a projected world market of $22B by 2018, with the use of inertial combos reported to be growing at a 9.8% compound annual growth rate. Working in partnership with the MEMS Industry Group (MIG), our technology roadmap reveals that testing and calibration requirements for accelerometers and microphones are becoming a significant cost driver as more functions are integrated with them.
Our goal is to develop new instrumentation and methods to meet these needs.  We recently updated our accelerometer calibration service to reduce both the cost and the uncertainty by a factor of 5 and are preparing for a key comparison of vibration measurement capability with other National Measurement Institutes.  We just completed an improved gimbal-based inertial sensing calibration system and are in the process of testing it, and we are in the final stages of developing an improved shock calibration system optimized for measuring the types of shock that is common in health and safety applications.   We represent the US on the International Bureau of Weights and Measures (BIPM) Consultative Committee for Acoustics, Ultrasonics and Vibration (CCAUV), and chair the Strategic Planning Working Group of that committee.