(Term expires January 2, 2016)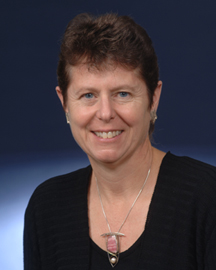 Darlene J.S. Solomon is senior vice president and chief technology officer for Agilent Technologies. Her responsibilities include developing the company's long-term technology strategy and overseeing the alignment of Agilent's objectives with its centralized research-and-development activities.
Dr. Solomon brings extensive experience in R&D and management to her current leadership role at Agilent. She joined Hewlett-Packard Laboratories in 1984 as a member of the technical staff, subsequently holding a variety of research and management positions there, including R&D manager for the Chemical and Biological Systems Department. She joined Agilent Technologies when the company was formed in 1999 with a dual role as director of the Life Sciences Technologies Laboratory within Agilent Laboratories, and as senior director, research and development/technology for Agilent's Life Sciences and Chemical Analysis business. Prior to being named to her current post, Dr. Solomon was vice president and director of Agilent Laboratories.
Dr. Solomon serves on multiple academic and government advisory and review boards, including the National Academies' Board on Chemical Sciences and Technology, Stanford University Interdisciplinary Biosciences Advisory Council, UC Berkeley's College of Chemistry, Bay Area Science and Innovation Consortium (BASIC) and A-Star Board for Singapore Economic Development (2004-10).
Dr. Solomon received her bachelor's degree in chemistry from Stanford University, a doctorate in bioinorganic chemistry from the Massachusetts Institute of Technology, and completed Stanford University's Executive Development Program. With numerous patents and publications to her name, Solomon was inducted into the Women in Technology International's Hall of Fame in 2001, received the YWCA Tribute to Women and Industry Award in 2004, and named to Diversity Journal's Women Worth Watching in 2007 and Corporate Board Member's 50 Top Women in Technology in 2008. She is a member of Phi Betta Kappa, Sigma Xi, the American Chemical Society and recognized in numerous Who's Who Editions.